145: Building A Nonprofit In The Slums Of Uganda – Jennings Wright

Today's guest on the Expat Money Show is Jennings Wright the Founder & Executive Director of 10Eighteen.org, a nonprofit organization that works with teen moms in the Namuwongo slums in Uganda with a halfway house and a vocational school; a WASH campaign in remote Rwakobo village inside Lake Mburo National Park; and food for children in 3 schools.
HERE'S WHAT WE DISCUSSED IN DETAIL IN THIS INTERVIEW:
How modifying your perspective on something

so important

will radically change your life.

What you feel when you step inside a country like Uganda, how it changes your life and gets in your heart

You can't even imagine what the slums in Uganda are like, the smell, the waste, the garbage yet Jennings has been 13 times to help make a difference for all that live there.

Listen to the story of a grandmother who is raising 6 grandchildren from 2 of her children who have died of AIDS…

unfathomable

.

Who really benefits from the normal average non-profit? Jennings describes in detail how different their organization is and how the people she helps

learn new skills

to take out to the world and make a difference.

What happens when you work with a nation that is mostly illiterate? Or that 65% of the population is under 18? What is in store for Ugandans going forward?

Here's how you can really

truly make a difference

in the lives of others that don't have access to clean water, clothes or food every day; imagine only eating every other day? 

Learn how vitally important schools being open in a country like Uganda so that children can have food to eat every day. 

The shocking stories of teen pregnancies in the slums of Kampala and how

food is traded for sex

. 
And most importantly how you can make a difference. How your donation to www.10Eighteen.org of just $50 or $100 can buy food in the slums of Uganda. This episode will tear you apart. Please listen from start to finish, I assure you, you will be a better person for it. Certainly a changed person.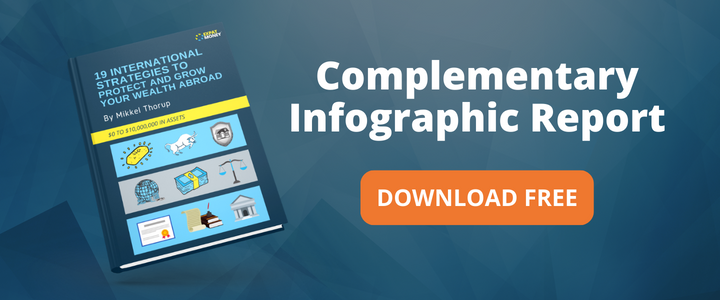 With 10Eighteen you can see where all of the money goes when you donate. There are no big salaries, private jets to Uganda or big marketing budget. All monies and I mean all monies are sent directly to Uganda to buy food, used in the halfway home for teenage moms, for clean water and so much more. I donated and was able to choose my money to go to teaching entrepreneurial skills for life, so the people there can help themselves. 
PODCAST EPISODES YOU WILL ENJOY
131: Travelling To Brazil During The Pandemic – Mikkel Thorup
127: Lockdowns Around The World And Where It's Safe To Go – Jeffrey Tucker
115: The Solution To Educating Your Children Abroad – Michael Strong
HOW TO REACH JENNINGS WRIGHT
CONCLUSION:
This was probably the most difficult episode for me to record. We had to stop several times so that I could get myself composed. Jennings's stories are heartbreaking but true. I know my listeners, and I can only imagine that every one of you who takes the time to listen will be compelled to want to help. I know I am and that is why I have decided to make 10Eighteen the official charity of Expat Money and I will be supporting their initiative going forward.