131: Travelling To Brazil During The Pandemic – Mikkel Thorup

Today's guest on The Expat Money Show is me, Mikkel Thorup, I will be talking about travelling to Brazil during the pandemic and all the drama that entails. This is part-2 in our series on travelling during the pandemic. If you haven't had a chance to listen to last week's episode on travelling to Costa Rica during the pandemic you should do that now!
HERE'S WHAT I DISCUSS IN DETAIL:
An in-depth breakdown of getting out of Costa Rica and entering back into Panama during the pandemic
What is life like in Panama right now and what did we need to get ready for our massive 4-month trip to Brazil.
What do the airports look like in Panama and in Brazil? Is everything open or totally closed? And what do you need documentation-wise to leave the country and to enter Brazil?
Being a tourist in Rio de Janeiro during the pandemic, is this a good time to visit?
Travelling to Florianopolis, Brazil, a cute little island of about 500,000 people. The real estate, food, open/closed, what is it really like?
Huge personal development to share with you, you will know it when you hear it!
Drama, lots of drama! getting a new phone, passport, residency and how different the process is in other countries.
Subscribe to our podcast on Stitcher Radio, Apple Podcast or your favourite platform and leave us a 5* review!
RELATED PODCAST EPISODES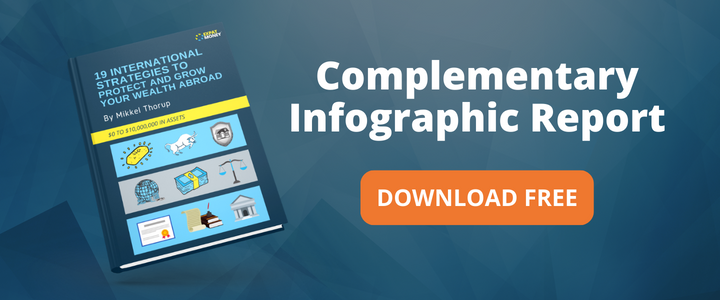 HOW TO REACH MIKKEL THORUP
Follow Mikkel on Twitter @ThorupMikkel
Send Mikkel a message at the bottom of our Contact Us Page
Join our Facebook group, Expat Money Forum. We have 3 amazing admins that help monitor the group and answer questions. This is an exclusive group for expats or expat-hopefuls.
FINAL THOUGHTS
I am so excited to be in Brazil. It's a beautiful country with so much to offer. If you ever get the chance, make sure you visit and take in all of the wonderful sites she has to offer. I would really appreciate it if you would share this podcast with a friend or family member, join our newsletter at ExpatMoneyShow.com and leave a review on Apple Podcasts. Join our FB group, Expat Money Forum and let me know your thoughts. Have you been to Brazil, I would really love to hear from you!