115: The Solution To Educating Your Children Abroad – Michael Strong

Today's guest on the Expat Money Show is Michael Strong, Founder of Expanse Online, an innovative virtual secondary school and he is one of the most experienced and creative school program designers in the country. 
Michael Strong is the author of The Habit of Thought: From Socratic Seminars to Socratic Practice, and, lead author of Be the Solution: How Entrepreneurs and Conscious Capitalists Can Solve All the World's Problems.
Today we will be focusing on the future of virtual online schools, and why the focus should be on entrepreneurial skills and creative thought for students around the world.
HERE'S WHAT WE DISCUSSED IN DETAIL IN THIS INTERVIEW: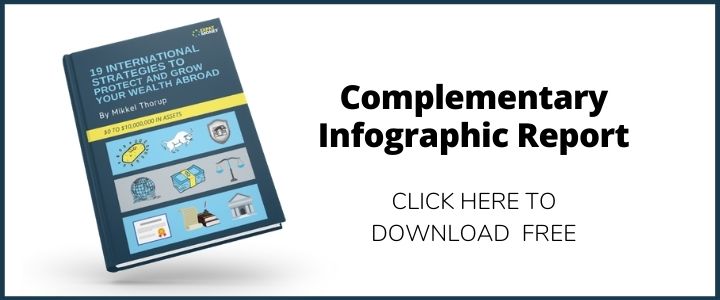 Public education in Michael's opinion is abusive and fraudulent, listen to a better alternative

Statistically, 75% of high school students are unhappy and only 45% are actively engaged in learning

The increase in suicide rates in teens are shocking, why is this happening?

We examine the rise in substance abuse in government-run schools and how to protect your child from it

Why communication and compassion will always be necessary and how to foster them in your child's education

Mikkel and Michael go into what careers require higher education to be successful and what careers don't

How to prepare your child for the real world and set them up for success
How Michael's school rewards Emotional Intelligence in kids

What does a school day and week look like at Expanse Online?

Some have referred to this program as 'Homeschooling by professionals'

And so much more…
RELATED PODCAST EPISODES
094: Alternative Ways To Learn, Enter The Workforce And Educate Children – Isaac Morehouse
078: Brandon Pearce -Travelling the Globe World Schooling your Children
036: Jim Rogers – North Korea, China, Mandarin And The Current State Of Education
HOW TO REACH MICHAEL STRONG
FINAL THOUGHTS
Michael is an amazing human being, working to ensure his students get the very best education possible so that becoming effective adults is not that difficult. I really enjoyed the conversation, and personally got a lot out of it, I hope you do too!