Expat Offshore Banking: The Advantages for US Expats
Some countries just have far more stable and profitable banking systems than others. These banks offer significant financial advantages to investors because either they offer higher interest rates or politically stable environments. For these reasons, you might want to consider moving some part of your finances abroad to enjoy the benefits of an offshore banking account.
Especially as an expat, you could gain much from the financial mobility and the tax advantages that offshore banks may offer.
Ease of Access
Many US expatriates have to move around the world and they can hardly carry their money with them. The country you currently reside in may not offer the best terms to conduct international transactions and for this reason, an offshore bank account can help.
Many banks in Germany and Singapore offer exclusive roaming benefits to their clients. You can access your funds in these international banks 24 hours a day and because they form a huge international network, get banking services anywhere in the world.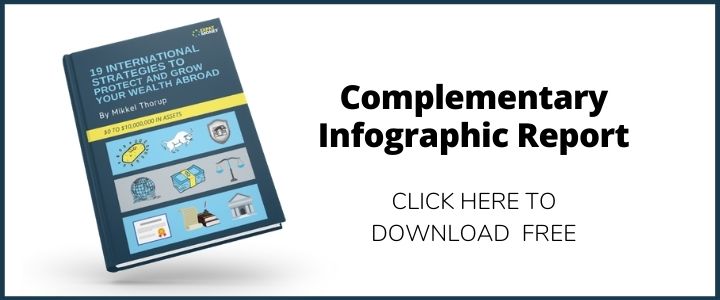 Some international/offshore banks also have lower account opening costs and offer less paperwork to make the account opening process easier. Working with an offshore bank can offer you an unprecedented level of financial mobility. With easier access and smaller costs, it makes an offshore account a very valuable financial investment for expats.
Investment Management
If you're looking to make investments in foreign countries, offshore bank accounts can facilitate your access to foreign exchange markets. Creating accounts with these banks allows you to make investments throughout the world and will also give you access to expert investments management teams.
Having a bank account in an offshore bank can pave the way for your financial stability and security. With possible global access to banking services, it will be easier to monitor and manage your investments, while staying in touch with your financial teams.
Financial Stability and Higher Interest Rates
Saving your money in offshore bank accounts could also give you access to stable financial environments. Places like Switzerland actually have a reputation for going out of their way to protect their client's interests.
Saving your money with banks in Switzerland or similar countries could have you resting easy, completely at ease that your savings are not going anywhere. With the stability, you might also be offered higher interest returns that can fortify your savings further.
The Expat Money Show is a premium financial consultancy for expats who wish to form offshore financial entities. Through our services, we enable our clients to set up their offshore accounts, companies and gold/silver vaults to safeguard their financial integrity. Get in touch with us today for more information on our services or to hire us to help set up your offshore accounts.
[spp-optin]