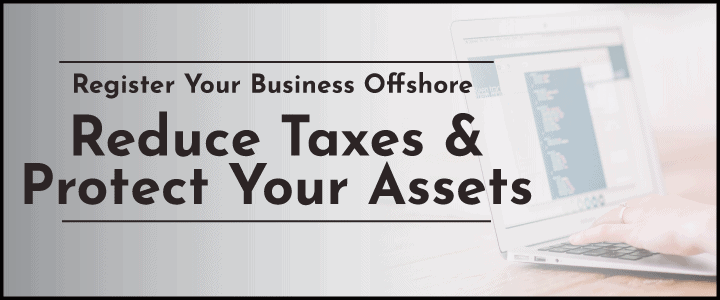 Incorporate Offshore and Offshore Company Registration
There is nothing brave, patriotic or righteous about having your business set up in an unfavourable tax manner... there is no reason for you to be giving away 20%, 30%, 40%, or even 50% of your business's revenue to the government!
There are honest and ethical ways you can set up your business in a tax favourable manner by incorporating your company in an Offshore Jurisdictions... it is COMPLETELY LEGAL and it's no longer just reserved for the ultra-wealthy...
These strategies can save you tens of thousands of dollars each year in taxes, protect you from frivolous litigation and allow you to live your life with true freedom. You can take advantage of these easy-to-understand strategies today.
Some Of The Benefits You May Gain When You Incorporate Your Business Offshore:
Legally Eliminate Your Tax Bill
Protect Your Assets From Litigation
Keep Your Business Confidential
Reduce Administration Cost of Your Business
Easy To Implement Structure
If you are interested in a consultations to learn how an Offshore Strategy could be right for you just submit this simple form below and I will have a member of my team contact you in the next 48 hours to schedule a time to chat.