138: Digital Nomad Life In Asia – Nimrod Dean Kuchel

Today's guest on the Expat Money Show is Nimrod Dean Kuchel, an ambassador, entrepreneur and thought leader in the Digital Nomad space. He is the founder of a number of ventures and communities. He is a public speaker, a mentor and has travelled to more than 100 countries and has met thousands of amazing friends, and inspired many more to 'Say YES! Go Explore'.
HERE'S WHAT WE DISCUSSED IN DETAIL IN THIS INTERVIEW:
The greatest secret behind becoming a digital nomad

Why a 9 – 5 job in an office making a crap ton of money is not what it's all cracked up to be

How to

build a business

making you the envy of all of your friends

A sneak peek into the real world of digital nomadism

How you can achieve dual citizenship and travel the world during Covid 

Bali… beautiful Bali. The beaches, the food, the nightlife…is this what dreams are made of…

The common myth about countries with no lockdowns and no quarantines
How to build your network and net worth, and have the best year of your life

The #1 top secret way to live the life of your dreams
RELATED PODCAST EPISODES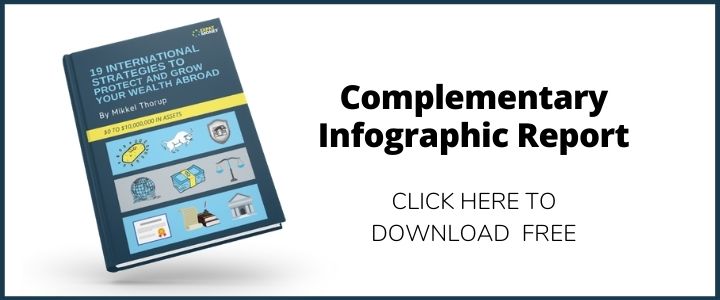 109: How To Find Freedom And Travel Like A Boss – Johnny FD
113: Tariq Dennison – Tax Optimized Retirement Accounts for Expats
116: How To Move To Panama Or Use It As Your Plan-B Residency – Mikkel Thorup
HOW TO REACH OUT TO DEAN KUCHEL
www.deankuchel.co.il – personal landing page
www.digitalnomads.world – world wide community for digital nomads.
FINAL THOUGHTS
Wow, Dean really knows how to make the best of travelling and working as a digital nomad. He comes by it so naturally, with his mom being a travel agent when he was a kid. From that, he got to experience how the rest of the world lived and how he could make a difference in the world. You'll love this episode, I promise!
I would really appreciate it if you would share this podcast with a friend or family member, join our newsletter at ExpatMoneyShow.com and leave a review on Apple Podcasts. Join our FB group, Expat Money Forum and let me know your thoughts.