113: Tax Optimized Retirement Accounts For Expats – Tariq Dennison

Today's guest on the Expat Money Show is Tariq Dennison, a Wealth Manager and Certified Financial Planner at GFM Asset Management and is based out of Hong Kong and Macau. He is one of the few Hong Kong-based specialists in US-tax deferred savings and investment accounts, including IRA, 401 (k), 529, and HSA accounts. He has been active in global equity, fixed income, and foreign exchange markets since 1998, and has worked in wealth management since 2004 with extensive experience in ETFs, smart beta, ESG, and international investing. He prides himself on being one of the clearest voices on world-class investing.
Tariq Dennison is experienced in providing capital protection, growth, income, and market access solutions to over 100 clients totalling over US $1 billion in total principal invested. He has also been a regular speaker and instructor on US-China investment strategies, fixed income, and alternative assets.
In today's interview with Tariq Dennison, I wanted to take a 30'000 foot overview of what different individuals, young, old and with a family, might be looking at for their financial wealth.
TOPICS DISCUSSED IN DETAIL IN THIS INTERVIEW: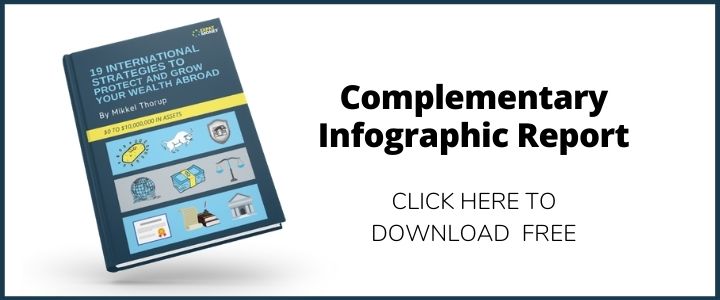 Tax code as an expat
Retirement plans
Who is the ideal person for this style of investing
Gift tax allowances
Insurance
Is your will up-to-date?
Expats living overseas
Pre high net worth individuals
And much, much more!
HOW TO REACH TARIQ DENNISON
RELATED PODCAST EPISODES
104: Digging Into The Deep State And Where The Election Is Taking Us – Chris Temple
091: The Wandering Investor Shares Insights From Around The World – Ladislas Maurice
075: Grant Cardone – Developing a Millionaires Mindset
FINAL THOUGHTS
I can see why Tariq loves working with 'Pre High Net Worth' individuals. A young 22-year-old comes to him for advice, and they can plan out his/her future to ensure they take all the right steps so when retirement is around the corner, they are prepared. And these pre-high net worth individuals come to him because their parents came to him first. The parents made sure their retirement was in place and they were able to say to their children, see, we listened to the advice given to us by Tariq, we believe you should do the same.  Wow, I just love it!