140: How To Live Your Life Unconstrained – Myles Wakeham

Today's guest on the Expat Money Show is Myles Wakeham the podcast host of Unconstrained where I was honoured to be a guest back in 2020 on Episode 044 – Get out of Dodge 2 – Mikkel Thorup. 
Myles teaches people how to embrace the art of financial sustainability. His methods help generate income autonomously throughout your life, independent of geographical restriction, so that you can live to the fullest without relying on third parties or being a work slave to a 9-5 job. You'll learn to change your mindset on how you think about life and money through financial sustainability. 
HERE'S WHAT WE DISCUSSED IN DETAIL IN THIS INTERVIEW:
One of the

most important

lessons you can learn before you spend a needless $100,000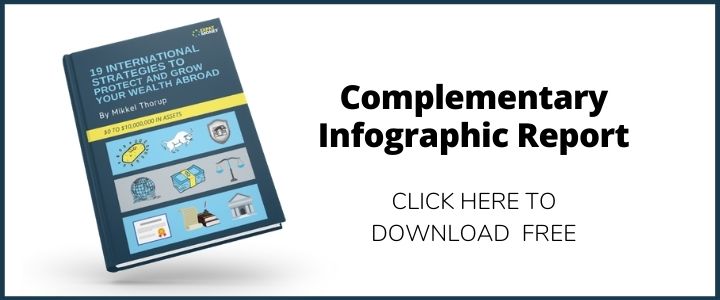 The greatest secret to living a life you always wanted and dreamed of, but have you maybe waited too long for
One key concept you must understand about

making money

, lots of money, that can lead you to your best life ever
A common myth about true wealth. It is what you own, not what you owe
An important concept to always understand… don't let making money define you. Money generates itself.

Step-by-step instructions

on how to live as a digital nomad and be free from 21st-century financial pressures, free to roam the world, free to speak your mind and not feel like you are a pawn on someone else's chessboard? 

Why it is so vitally important to remember that no one has your back, only you have your back.

And so much more…
RELATED PODCAST EPISODES
137: Blockchain And The Future Of The Internet – Marco Wutzer
135: Living A Perpetual Traveller Lifestyle – Sergio Von Facchin
132: The Future Of Remote Work And Digital Nomadism – Kari DePhillips
HOW TO REACH MYLES WAKEHAM
Course: 25 years Master Class can be found on his website
Don't forget to listen to my Episode 044 – Get out of Dodge 2 – Mikkel Thorup on Myles show. We had a great time and I know you'll enjoy it too!
FINAL THOUGHTS
What. A. Story! You can't possibly make this stuff up, honestly! You will not believe the adversities Myles has overcome in his life and how his attitude towards life is so balanced. If you have had crap happen in your life, and you're sitting wondering what's next, listen to this great podcast with Myles Wakeham, maybe he's the exact guy for you to help turn your life around and be all you can be!