137: Blockchain And The Future Of The Internet – Marco Wutzer

Today's guest on the Expat Money Show is Marco Wutzer, a speculator and digital assets expert. He believes in free markets and voluntary interactions between sovereign individuals. This philosophy has made him a global citizen in search of lifestyle and profit opportunities around the globe.
He has travelled to over 70 countries and has lived in six. A normal year sees him passing through about 15 countries – sounds like a man after my own heart...
HERE'S WHAT WE DISCUSSED IN DETAIL IN THIS INTERVIEW:
The incredible story of how Marco missed the boat on Bitcoin, still got rich, and how you can do the same

What is the Blockchain Ecosystem and why is it important?

How the blockchain ecosystem will lead to a

second Renaissance

How cryptocurrency actually works, and how you can benefit from it, even if you know nothing about blockchain technology.

The fatal flaw of thinking that you're too late to the game…and a little-known secret…

You're thinking, I know a little bit about crypto

, how do I become an expert? what's next?

Three tools

that anyone can access for the future of cryptocurrency to become extremely wealthy

Are you confused with the lexicons, don't think you know or understand cryptocurrency? Marco Wutzer is pure genius, being in this space since the beginning of its inception

Learn what an NFT is and how this simple concept can

change your life

as an entrepreneur forever

A little known tactic how you can

benefit from crypto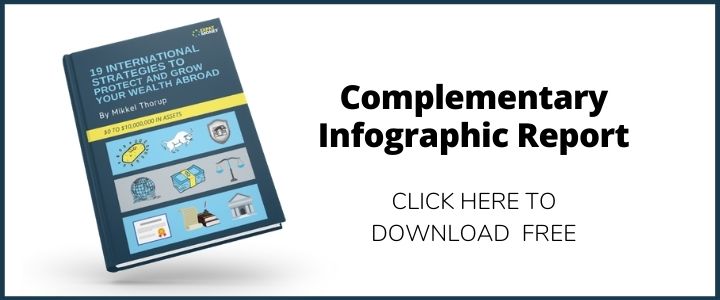 RELATED PODCAST EPISODES
129: How To Move To Saipan Without A Visa or even a Passport – Vin Armani
115: The Solution To Educating Your Children Abroad – Michael Strong
107: Offshore Hedge Funds — Secrets of The Wealthy — David Ament
HOW TO REACH OUT TO MARCO WUTZER
Crypto Quantum Leap (video course for beginners). Details here: www.expatmoneyshow.com/leap
Project Serenity (crypto investment newsletter). Details here: www.expatmoneyshow.com/serenity
FINAL THOUGHTS
This is a mind-blowing episode with Marco Wutzer. I've never met a guy who knows and understands cryptocurrency like him. Having been in the space since it began, Marco has witnessed the ups and downs and truly understands what he believes the future will entail. If you are at all interested in being part of the future, don't miss this episode.
Share this podcast with a friend or family member, join our newsletter at ExpatMoneyShow.com and leave a review on Apple Podcasts. Join our FB group, Expat Money Forum and let me know your thoughts on this episode.