196: How To Make Friends With Warlords And Other Dangerous Individuals – Kolja Spori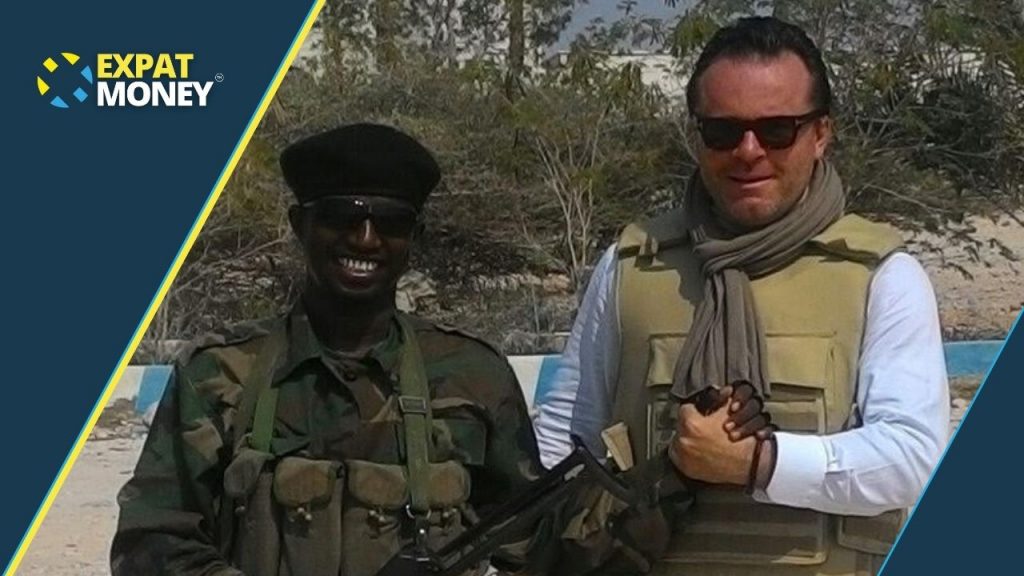 Today's guest on the Expat Money Show is Dr. Kolja Spori, Formula 1 Agent and Austrian Economist who has visited all 193 countries of the world. In his quest to seek truth and liberty, he met freedom fighters, guerrillas and warlords, such as the FARC leaders "Black Death" and Tanja Nijmeijer in the Colombian mountains, the Russian Nightwolf "Chirurg" in Crimea, Chechen President Ramzan Kadyrov in Grozny, and Liberia's putschist Prince Johnson in Monrovia. Kolja narrowly missed the bombing of Donbas rebel leader Alexander Sakharchenko in the Separatist Cafè Donezk, and he won a staredown against US "Defence Secretary" Donald Rumsfeld in an elevator in Batumi.
He is often known by his nickname Dr. Dangerzone and is the Ambassador of Germany to the World's youngest country: Liberland, and he also happens to be a very dear friend of mine, so I'm really excited to have him on our show! 
A GLIMPSE INTO MY CONVERSATION WITH KOLJA
What an intense conversation with Kolja on the

most dangerous cities and countries

you can travel to and what can happen at any moment while you are there.

What life is like when you have

visited every UN country in the world

,

especially war zones… 

We talk about

THE

most dangerous capital in the world and what the government does and doesn't do to protect its citizens.

On the other hand, we talk about Russia and the freedom from government and what it's like in Siberia. Such dichotomy.

I really wanted to understand what is it about these

dangerous countries or the war zone

that attracted Kolja to want to visit and see them, and why he continues to visit them again and again.

Listen in as Kolja describes

war zones and crisis areas

in Belfast, Northern Ireland… what it felt like and the process he undertook to be able to process what was happening… countries like Uganda, Rwanda, Burundi and the Congo… each one more dangerous than the other

How hiring a local taxi driver in these horrific war zone areas who can explain why after so many years these things are still happening, can impact who you are as a person and why it's so important to understand the truth.

Find out which city and country are Kolja's most favourite of all the countries he has visited in his lifetime. I bet you'll never guess.

How the information we get on television or in our mainstream media is the direct opposite of the reality on the ground, as we discuss several different countries and what life is actually like living there.

Extreme Traveller Congress

… from billionaire to backpacker, how 150 participants come together, no matter what they've done in the past, and why it just doesn't matter, all for the love of travel and adventure.

We discuss in detail what life is like for Kolja now, living in Monaco, after spending years travelling… is this still a passion for him?

I wanted to understand what Kolja has learned from visiting all of these different types of war zone countries and meeting the players that are involved? What have been his insights?

If you have an

extra $250,000

sitting around and want to do something so radical that almost no one else on earth has done or even heard about, then listen as Kolja pitches you on his next adventure of 2023.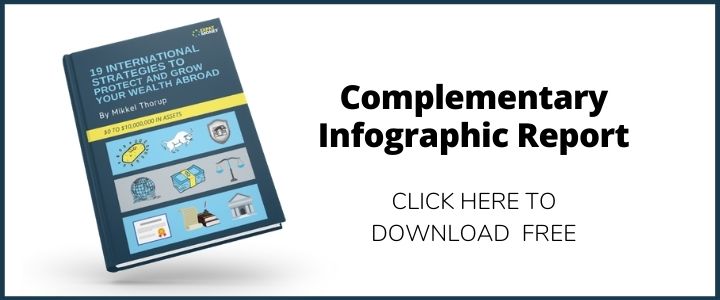 RELATED EPISODES
159: Creating A Libertarian Country From Scratch – Vít Jedlička 
145: Building A Nonprofit In The Slums Of Uganda – Jennings Wright 
128: Travelling To Every Country In The World – Salvatore Lavallo 
HOW TO CONTACT KOLJA SPORI
CONCLUSION
This was a fun hour spent with my friend, smoking a cigar and talking about our radical travels throughout our lives. I'm not a jealous person, but wow, Kolja's experiences have been just mind-blowing for me. 
If you're looking at war zones through the lens of mainstream media, and you believe what you see and read, then this episode will open your eyes to the truth of what is actually happening on the ground.