142: How To Land Your Dream Remote Job Faster – Juliana Rabbi

Today's guest on the Expat Money Show is Juliana Rabbi, a Career Coach who helps professionals to land a remote job faster. She is a digital nomad, minimalist, yoga and dog lover. She has been to 51 countries, and counting!
Today she is going to share with us how she manages to travel and work all around the globe, and how you can land a remote job too.
HERE'S WHAT WE DISCUSSED IN DETAIL IN THIS INTERVIEW:
Were you one of the millions of 9-5ers in 2020 that went to work on Monday and on Tuesday they told you to stay home? And are you still trying to figure out what to do?

The

5 critical advantages

of working with a Career Coach to land the job of your dreams, in some of the most exotic locations, and

taking years off your search

….Once you grasp these 5 advantages you'll never go back to doing it yourself…. 

Who really benefits from working the traditional 9-5 job? If it's you, that is fantastic, if that's not you, and you're not sure what to do next, then Juliana will get you there

faster

The great secrets behind how to travel the world and work from anywhere you want

Some of the huge benefits of travelling the world during Covid

How you can achieve your dream job, in record time 

A common myth about becoming a digital nomad during Covid 

Wondering what solo travel looks like during Covid? Juliana talks about the 51 countries she's been able to visit that have touched her life in a way that nothing else has

And so much more…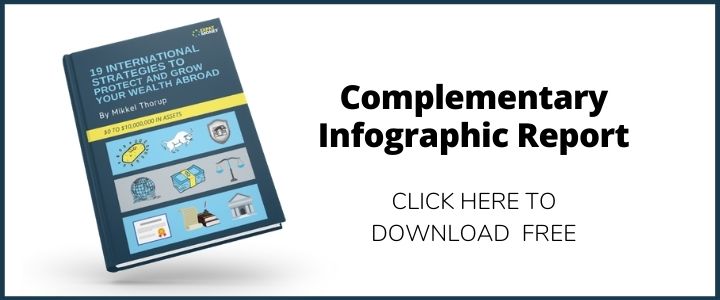 RELATED PODCAST EPISODES
132: The Future Of Remote Work And Digital Nomadism – Kari DePhillips
133: How to Find Cheap Flights To See The World On A Budget – Jen Ruiz
115: The Solution To Educating Your Children Abroad – Michael Strong
HOW TO REACH JULIANA RABBI
LinkedIn – www.linkedin.com/in/julianarabbi-career-coach
YouTube – https://www.youtube.com/julianarabbi
Website – www.julianarabbi.com
FINAL THOUGHTS
After 15 years of working as a corporate recruiter, Juliana really knows and understands what the other side is looking for, so she has that uncanny ability to help her clients achieve their goals so much faster. I love chatting with guests that really know their niche.