117: How To Protect Yourself From The Digital Inquisition – Remso Martinez

Today's guest on the Expat Money Show is Remso Martinez. Remso is an author, social media consultant, and host of On The Run at the We Are Libertarians Network. He previously served as the Outreach Director at Parler and prior to that, the Social Media Coordinator at The Washington Times.
I first got introduced to Remso Martinez by my very good friend Marc Clair from Lions of Liberty where I have been a guest several times, he introduced us and we became fast friends. Today we are going to discuss what is happening with big tech and the censoring of data around the world. I think this is a very important topic for everyone to understand more about.
HERE'S WHAT WE DISCUSSED IN DETAIL IN THIS INTERVIEW:
What happened at Parler

Digital inquisitions

WhatsApp, Twitter, FB

John Matze interview

on The Expat Money Show

Cancer culture

Classical Liberal

Big Tech

Will you let Big Tech run rampant?

Being in the pocket of Google

When the product is free – You are the product

Self-defence weapons to protect ourselves from Beg Tech

Signal, Telegram, Messenger

Security & Liberty

Rwandan Genocide

Identity politics

Business owners online income & communication

Helping other small businesses

Capital controls in the USA

Economic Patriotism

And more…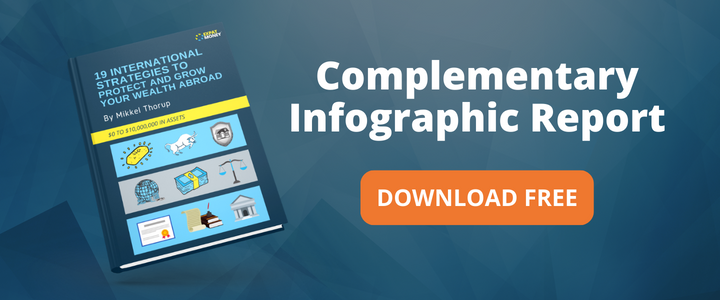 RELATED PODCAST EPISODES
111: Protecting Free Speech In The Age Of Big Tech – With Parler CEO John Matze
108: Bitcoin vs Gold Live Debate From Vegas
095: Top Political Operative Tells Americans to Escape – Carter Clews
HOW TO REACH OUT TO REMSO MARTINEZ
On The Run Podcast – We Are Libertarians Network
FINAL THOUGHTS
What an awesome conversation with Remso Martinez. I love talking with other Libertarians about universal problems. Make sure you subscribe to We Are Libertarians. You'll see I've been a guest on a few of the shows, like The Brian Nichols Show with a new episode airing sometime in February, so make sure you watch out for that episode. Here is the link to my episode with Remso Martinez – On The Run Podcast.