184: How To Secure Your Freedom Offshore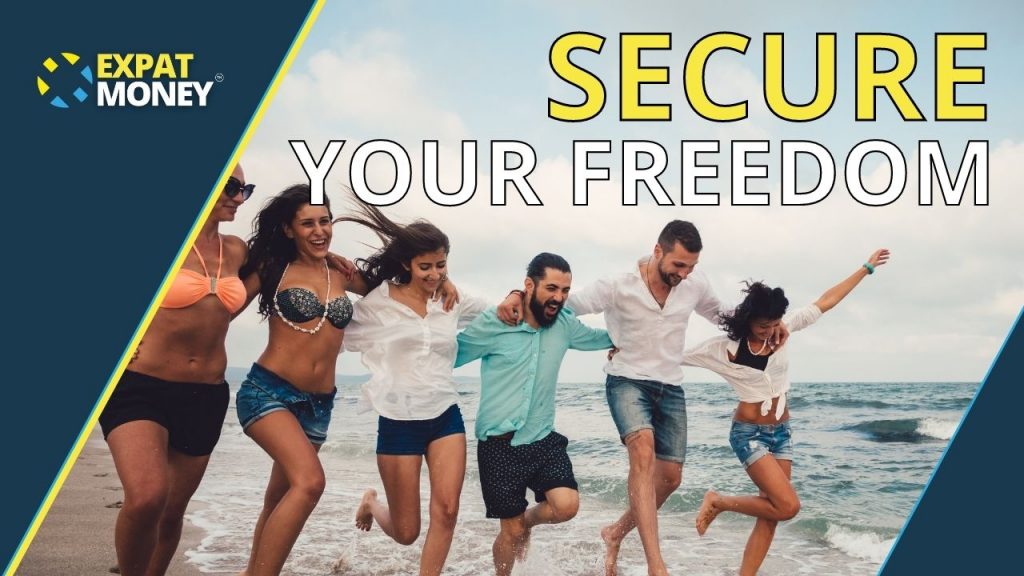 Today on the Expat Money Show I am going to replay an interview I did with my friend Tom Bodrovics from Palisades Gold Radio that went live a couple of weeks ago. I really enjoyed doing this interview and personally, I think I did an awesome job; however, not everyone in Tom's audience thought so. I got comments from people who really don't understand what we're talking about on this program or what we stand for Expat Money. But, I would say the majority of the comments were really good and I ended up getting some fantastic clients out of it and was able to help, what I would think, a lot of people. So I want to replay the interview for you and hopefully help you to secure your own freedoms offshore.
IN TODAY'S EPISODE TOM AND I DISCUSS…
If you're still unsure of how and where

my extensive experience

comes from, and why I can do what I do day in and day out, you'll get a ton of value from this interview I did with Tom. 

Why I've travelled to so many countries over so many years. Do I do it because I love to travel? Listen in to find out.

Why understanding and implementing

good tax mitigation strategies

can save you money, a lot of money over your entire lifetime.

As fellow Canadians, Tom and I discuss the

horrific acts that Justin Castro

is implementing for Canadian citizens. 

If you're not worried about the

Cancel culture

, you should be, you should be very afraid. Your country could be next…

Listen as we discuss the freest countries in the world, then…and now. 

We chat about lessons we learned that might work today, but might not work tomorrow.

Pay attention here

.

Diversification, what does that

REALLY

mean when we're talking about your assets. You may think you understand, but I'm here to tell you otherwise.

My best tips and tricks to legally open an

offshore bank account

in one of several countries around the world.

Why paying attention to the pros when it comes to immigration policies around the world can make you a

very wealthy individual

. And when you don't listen and take action, what can ultimately happen…

The benefits of having an offshore bank account. Is it risky? We look at all of this in this episode, so don't miss it.

Finally, we talk about the ways to get citizenship in a country, 4 + 1 way, maybe one of these will be

ideal for you and your family

.
RELATED EPISODES YOU WILL ENJOY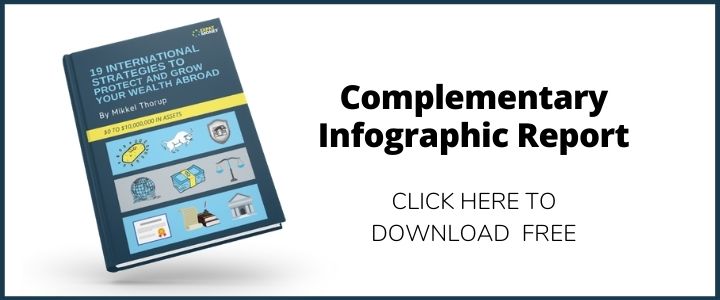 172: Building A Community For Liberty Minded Entrepreneurs – Jason Stapleton
164: Medical Tourism in Colombia 
150: Six Months In Florianópolis, Brazil – Complete Update 
REACH OUT TO TOM BODROVICS
Watch this episode on YouTube
CONCLUSION
I enjoyed my conversation with Tom and I think you will too. Even though you have probably listened to many many of my podcast episodes, you'll find that with each episode we talk about something a little different. And with Tom, he asked me questions that you may not have heard in the past.
I know you'll love this episode, take an hour, do what you do when you listen and then let me know what you thought.