243: Brazilian Beachfront Real Estate With 12 Percent Net Returns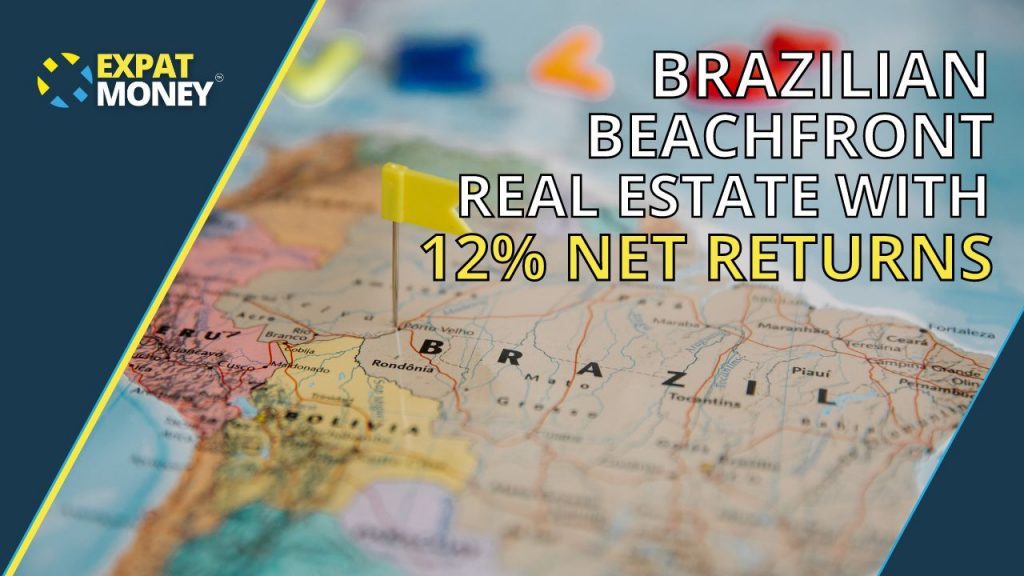 In today's episode, I will share part two of my recent webinar on Brazilian real estate. I had so many people who were interested in this concept that they wanted to hear the rest of the presentation. So today, I'm going to share a special bonus episode in which I'm actually going to release my business partner John's presentation, and what he will be talking about is beachfront real estate in Brazil with 12% returns.
As I discussed in part one last week, I believe Brazil presents the greatest opportunity among the BRICS countries to benefit from the coming de-dollarization. Enjoy this presentation in which you'll learn more about the nuts and bolts of acquiring Brazilian real estate.
TODAY'S DISCUSSION ON BRAZILIAN BEACHFRONT REAL ESTATE WITH 12% NET RETURNS
Listen in as John explains why when it comes to real estate, he advises not thinking outside the box but thinking

outside the country.

John reveals his not-so-subtle secret to buying international real estate by following

one simple rule.

Can you really own beachfront property for

under

$100,000? John breaks down how it's possible.

Find out how you can use this strategy to

"supercharge"

your retirement portfolio.

Learn the secrets of why Brazil is literally a

buyer's market

right now.

John and his daughter Morgan address the most common question they get about Brazil: "Is it a safe place to go?"

Rio and Sao Paulo get all the love, but wait until you hear about this incredible tourist location in Brazil that you've probably

never heard of!

What is the secret to earning consistent rental income? John unveils the key metric he uses to determine where to buy.

John and Morgan address another common first-world question: "What do I do without Walmart and Costco?"

Learn how you could lead a

world-class lifestyle

in Brazil for a fraction of the money it would cost elsewhere.

John walks you through the concept of "ownership timing" – when is the best time to park your money in a real estate project?

Find out a little-known secret to how you can earn rental income

tax-free

– you read that right!

Tune in to hear a

special offer

just for Expat Money Show listeners – this is almost too good to be true (but it is!)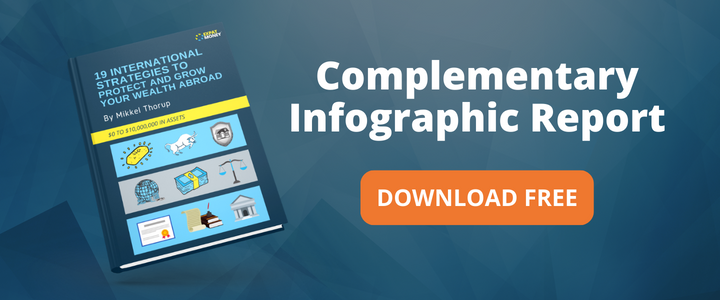 RELATED EPISODES
242: De-Dollarization and a BRICS Commodity-Backed Reserve Currency
131: Travelling To Brazil During The Pandemic – Mikkel Thorup
097: Global Real Estate Bargain Hunter Says Buy Beachfront – John Palumbo
HOW TO LEARN MORE ABOUT BRAZILIAN BEACHFRONT REAL ESTATE OPPORTUNITIES
EMAIL: expat@BeachfrontOffers.com
Phone: +1 (904) 674-6900
CONCLUSION
Are you among the many whose dreams of owning beachfront property in the US have been shattered? The opportunities are still there if you look outside the US.
As John and I have explained over the last two episodes, Brazil represents a potential golden opportunity to add a solid income stream to your portfolio while capitalizing on the global de-dollarization trend. 
I hope you find this information valuable, and if you're interested in learning more, please do reach out to us at expat@BeachfrontOffers.com.