180: Plan-B Residencies and Second Citizenship Updates
Today on the Expat Money Show I want to discuss with you all of the updates, changes and all the new things that are going on in the world of immigration. We'll be talking about residency by investment, citizenship by investment, naturalization, and at the end of this if you decide that you would like to move forward with one of these programs I will give you an opportunity to work with me on it.
A FEW THINGS I DISCUSS IN THIS EPISODE…
I'm extremely excited to share with you something that my team and I have been working on for over a year and I want you to be the first to see it.
After 6 years in negotiations, I finally achieved one of my goals! I'll tell you all about it!
Top 5 Caribbean countries that have the best Citizenship by investment programs and why you should be looking at one of them today to secure your future.
Why it's so important for these small island nations to offer Citizenship by investment programs and how easy it is to get what you want in return.
My best advice to everyone that is sick and tired of living in a country with government rules and regulations that are not aligned with your core values, this will literally save your life.
Why playing the 'waiting game' is just a bad idea for your financial wealth and how you can ensure your family is well taken care of for generations to come.
How you can improve your odds drastically of keeping and growing your family's wealth by doing this one very simple thing. This one is my favourite…
The benefit of having multiple passports from different countries, and why this is possibly the most important step to make.
I let you in on a few secrets I have up my sleeve, that are just for you, and will make all the difference to you and your family, and why taking heed when it's necessary is so vitally important.
A quick rundown of all of the European nations that STILL currently have Citizenship by investment programs, and what can happen if you decide to wait.
Rumours… I dig into all the rumours I have got some inside information on
And more, so much more!
HOW TO REACH ME & WORK WITH ME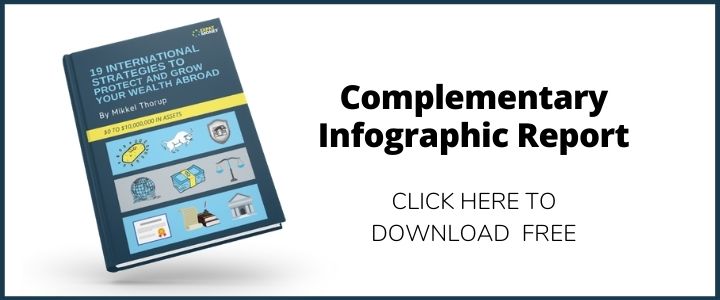 ExpatMoneyShow.com is now ExpatMoney.com
Email me at mikkel@ExpatMoney.io I can respond to you if you know exactly what you want to do.
Check out our website ExpatMoney.com and you'll see blogs on the 5 Caribbean Islands on CBI. If you need help after reading about the CBI countries, go to the section 'work with me' and there's an important letter I want you to read.
EPISODES YOU WILL ENJOY
178: 94 Things I Do To Set Myself Up For Success – Mikkel Thorup
160: Expat Life Secrets Across The Globe – Mikkel Thorup
150: – Six Months In Florianopolis, Brazil – Mikkel Thorup
CONCLUSION
My last piece of advice is, if you want to do a CBI or a residency program, DO IT NOW. DON'T WAIT. Look how fast things change, on a weekly and monthly basis. Moldova, Cyprus, MM2H, Portugal, Montenegro, Vanuatu, Panama, all of these things have changed, and just in the past year. They usually get worse, or more expensive, rarely do we see changes that are for the better.
This is an insurance program that you buy once. There are no more dues or fees. You pay for it once and never have to pay for it again. The kicker is, you can't buy fire insurance AFTER your house burns down, you have to do it in advance.