In the Age of Content, Video Marketing is King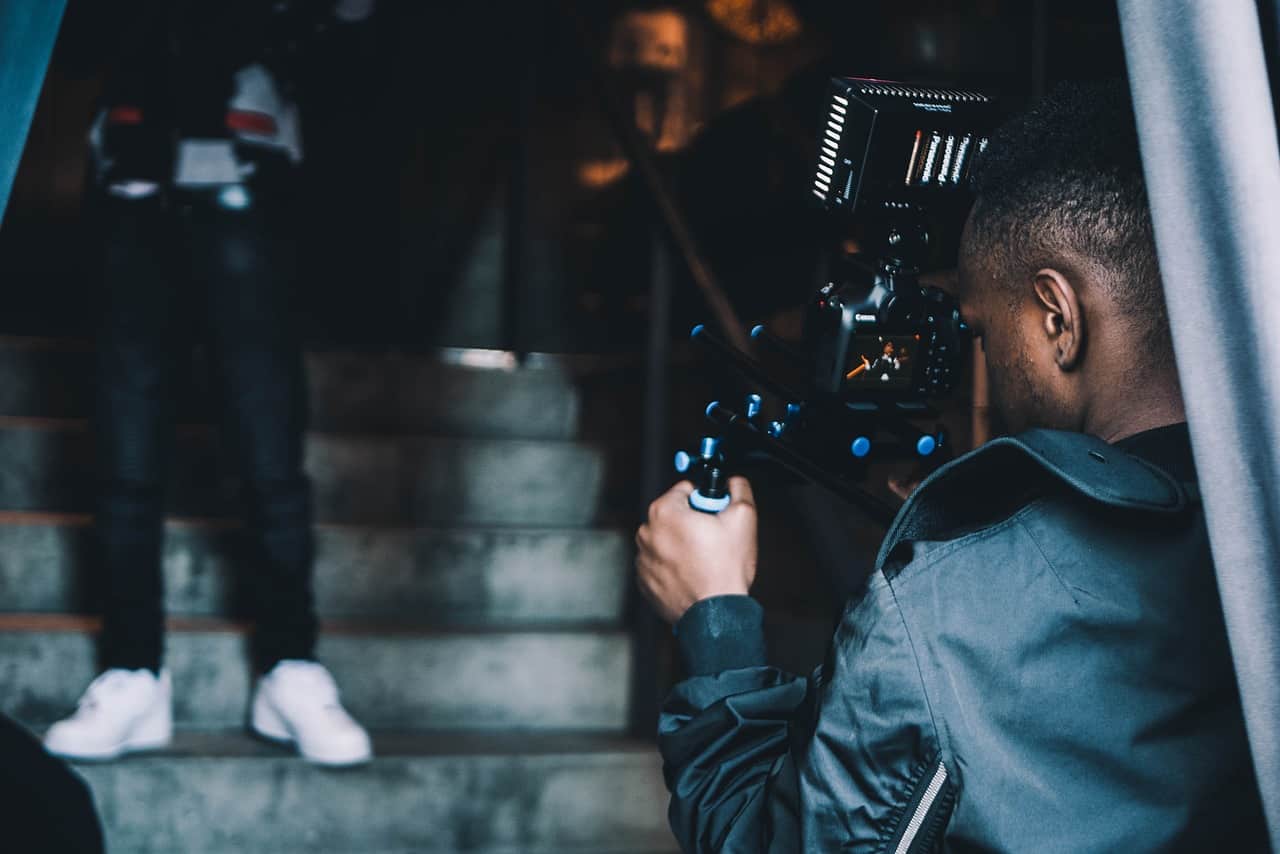 While I love the financial freedom that entrepreneurship affords me, I have to admit that profit-making really isn't the fuel that drives my engine. When I'm taking my fifth transatlantic flight of the month on a couple of hours sleep, to attend (yet another) three-day Mastermind event, I'm not thinking about the prospects that I have lined up waiting on the other side.
I'm focused on grabbing as much first-hand insight as possible, from the peers and industry-leaders that I'm about to meet.  It might sound a little corny coming from a high school dropout, but learning really is my passion.
In fact, that commitment to expanding my intellectual horizons is what first brought me to the Expat Money Show podcast. After meeting with and being influenced by, so many creative, thoughtful entrepreneurs, I wanted to give other people an unfiltered look into the wildly inspirational conversations that I was finding myself involved in every other day.  In other words, my desire for relevant, authentic, high-quality content led me to become a content creator.
Greg Rollett Makes Video Marketing Work
As an Emmy-award winning producer and best-selling author, Greg Rollett knows a little something about making great content. His successful web series, Ambitious Life is nearing the 100 episode mark and he's just signed a deal to take the show for Amazons Prime where it'll be sharing viewership with popular programs like The Grand Tour and Handmaiden's Tale.
As the head of an independent production company with no agency or studio behind him, Greg is a clear example that you don't need crazy budgets or unscrupulous sales tactics to make your video marketing strategy work. Consistent, well-made content is more than enough to put you ahead of the competition.
In this podcast episode, Greg delivered a master class in video marketing that included notes on everything from production to posting schedules and Facebook advertising. As someone who's constantly consuming and publishing content on a variety of online platforms, Greg's thoughts definitely gave me a clear blueprint for how to grow and improve the Expat Money Show over the next few months. Here are some excellent tips that you can use to inform your own content strategy moving forward.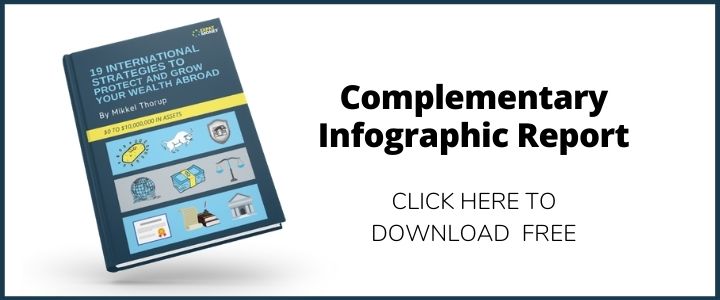 Why Use Video Marketing?
Alright, let's get the obvious questions out of the way to begin with. Why rely on video when blog posts require so much less effort and expenditure?
As it stands, video content represents a staggering 74% of all traffic on the Internet. YouTube the premiere video platform on the web is the second most trafficked site in the world, behind only Google. Across the online space, on news feeds, blogs, company websites and social networks we're seeing video content pushed like never before. If you're making decisions based on what consumers want, then video is obviously a winning strategy.
Are you happy with being just another voice in the crowd? No matter what you're selling, you need some way to bring your voice and vision to your target audience. For me, there's no better way to create real connections with people than putting yourself in front of a camera or microphone, and speaking directly to them. Can it be daunting? Yes. Is it worth it? Yes.
If SEO is your focus, then a keyword optimized video on YouTube will help you gain the kind of visibility you need. A single video embedded on your website or social media page can make it 53 times more likely that you'll end up on the first page of Google.
Most importantly, video feeds into every aspect of your content marketing. Greg hammers this point home again and again on this episode, the traditional lines between media formats are completely illusory. In reality, you should be extracting knowledge from your video content and using it for blog posts and vice versa (see: this article). When you spend time, effort and money on producing high-quality content you should ensure that you get as much ROI out of it as possible.
Maintain Consistency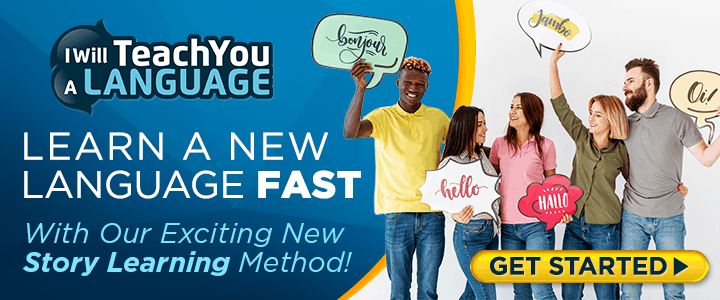 Have you ever binge-watched a Netflix series? You're not alone, at least 73% of US consumers admit to binging on shows and podcasts. It makes sense, with so much content out there once you finally connect with a voice that speaks to your particular interests and desires you want to get as much out of them as possible. As a content creator, you need to service this need.
When you manage to hook a new follower with a great tutorial or interview, the last thing you want is for them to have to scour the Internet in search of more of your videos. Give prospects a wealth of material to latch onto so that you can really capitalize on their initial interest.
Whether you're putting up a daily Vlog, or one polished video every month; you need to find a posting schedule that guarantees a high-quality product on a regular basis.
Although it took a while for me to settle on an optimal formula for my own content, I've now begun to put out new podcast episodes on a weekly basis and the effect on my viewership and traffic statistics has been astronomical. As long as you're not expecting quick fixes, these video marketing strategies will pay off.
Optimize For Your Platform
Every content delivery platform has its own formula for success.
If you're looking to market content on YouTube then you need to keyword-optimize your video titles and descriptions to make them more easily searchable. YouTube also favours more long-form content; the average length of a video on the website is around 4 minutes. Most of these videos also have a far higher production quality than Facebook or Snapchat videos.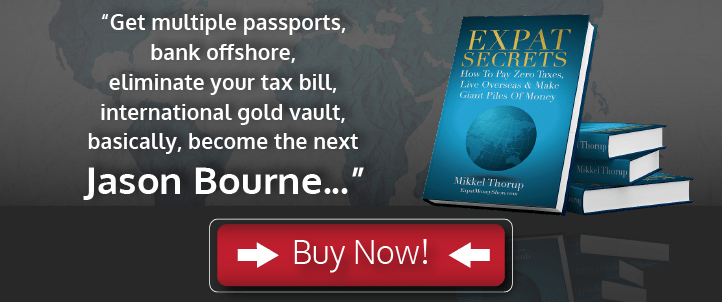 Facebook is all about memes and short value-packed snippets; 14 of the top 25 videos on Facebook come in at under 2 minutes. Facebook videos are also automatically muted, so you should always have subtitles in the bottom-third to draw in casual Newsfeed browsers.
I'll be honest, the demographics for Snapchat and Instagram generally skew younger than my regular audience but the power of millennial buyers cannot be ignored. These platforms are all about authenticity. Whether you're posting pre-recorded videos or a live story you need to make sure you're delivering current short-form content.
Repurpose
As I said before, one video should provide endless material for your overall content marketing. To start off with, your video library should provide an evergreen roster of recyclable content that can be used to boost interest around new product launches or business events. If you have an in-depth interview with an influential digital marketer in the bag and you're just about to launch a 3-day course on SEO, then you'd be crazy not to use the interview again.
It's not just reposting old videos though. You can extract the transcripts from old interviews, podcast episodes and tutorials and use the text as a jumping off point for a blog post on your website or on another forum. One great video repurposing tip that Greg offered up was pulling attention-grabbing quotes from podcasts or videos and using them to social media marketing memes for your latest video posts.
Roll the Credits
If you're planning on getting into the content creation game I would definitely urge you to check out my full-length podcast with Greg Rollett. Whether you're a blogger, an aspiring podcaster, or a Youtuber the video marketing tips that Greg offers will get you excited about your next moves. As for me, I'm definitely going to be implementing some of these strategies ASAP.
If you're a first-time visitor to the Expat Money Show, make sure to sign up to our newsletter so we can keep you updated on new content, events and special offers that are available for our community of entrepreneurs.
[spp-optin]