077: Buying International Real Estate In The Caribbean And Latin America – Rachel Jensen

Rachel Jensen is the Vice President of Sales & Marketing for ECI Development, a regional development company based throughout Latin America in Costa Rica, Belize, Panama, Argentina, and Nicaragua. From the ground up, she has built and grown the sales and marketing department at ECI Development. Rachel has structured the Teak for Residency Program in both Panama and Nicaragua to assist those looking to pair up a residency with alternative options outside of their home countries. Originally from the suburbs of New York, she now calls San Pedro, Belize home.
Real Estate in Belize
We chat with Rachel about all the technical stuff behind buying international real estate in a foreign country. What do you need to know before you buy real estate in Belize? I bet you have dozens of questions about the safety, the viability, is it a sound investment and much more. Rachel explains in layman terms how you can minimize the risks when you are buying international real estate. If you are seriously considering buying real estate in Belize, then this is the interview for you.
Gran Vineyard Estates Argentina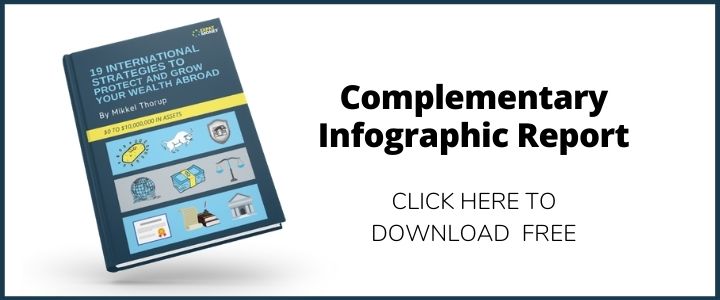 View the Gran Vineyard Estates Argentina
Magnificent Gran Vineyard Estates in Argentina is the newest venture for ECI Development. For over 20 years they have been listening to their investors. They know we are all different in what we want.
Is it for personal use to live in year-round
to live in part of the year and rent out the remainder of the year
or strictly for rental purposes
They have properties on the Ocean, on the Gulf in the Caribbean, inland, on an island and now in a vineyard. So many of their clients have wanted to buy property in Napa Valley, California but just don't have the $3 Million that it takes to own a property there.
At Gran Vineyard Estates you can own your own piece of heaven for a fraction of the cost. Rachel paints a beautiful picture of what the land will look like when the homes and resorts are finished and ready to move in to.
Imagine living at the foothills of the Andes, surrounded by a vineyard in your little piece of heaven.
Mikkel Thorup interviewed top Real Estate Investor – Grant Cardone a few weeks ago. It was an amazing interview where Grant tells us how he spent his first 3 years leading up to his first real estate purchase. If you haven't had a chance to listen to his episode, here it is: Grant Cardone Interview with Mikkel Thorup.
FINAL THOUGHTS
I just loved interviewing Rachel Jensen from ECI Development. She is a wealth of knowledge on best practices for real estate in Central & South America. Her expertise in buying real estate in Belize in incredible. If you've ever wanted to dabble in buying or selling international real estate, this is the episode for you.
If you would like to stay up to date with all new content that comes out at The Expat Money Show make sure you sign up below for our newsletter; EMS Pulse. – My behind the scene daily correspondence where I give you all the intel as I travel the world and build my business, develop key relationships and invest in non-traditional investments overseas (very profitably I might add!)