120: How To Prepare To Sail Around The World – Nick & Terysa

Today's guests on the Expat Money Show are Nick Fabbri & Terysa Vanderloo, expats from the UK, who have a truly amazing story that started way back in 2009. They live a life most only dream of. They sail around the world documenting as they go for all to see. In May 2015, they set off on their sailing adventure and in 2016 they created their YouTube channel 'Sailing Ruby Rose'. Imagine this is your life for a year:
Starting in Charleston, South Carolina, sailing down the USA East Coast, across the Gulf Stream to the Bahamas, and then up to Bermuda. Crossing the Atlantic Ocean and making landfall in the Azores, before finally crossing to mainland Portugal, and then making your way into the Mediterranean Sea. Wow, sounds absolutely perfect.
This episode is the 1st in a 3 part mini-series for the expat that wants to leave their home country but doesn't want to move to another country. Sailing around the globe and visiting countries that have beautiful scenery, amazing food and warm sunny days might be your best option.
Part 2 will be with Brady Trautman from SV Delos on how to fund your sailing adventure. You may be thinking what a great idea, sail around the globe, but I still need to work.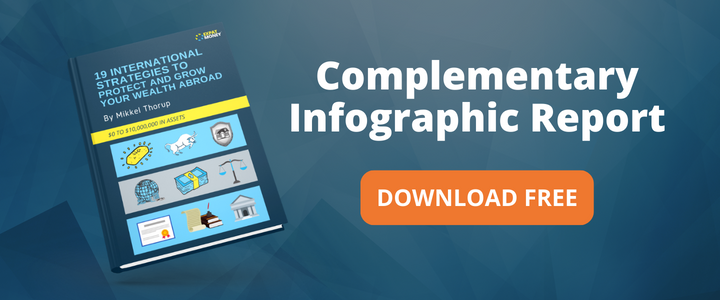 Part 3 will be with Jim & Judy Brown from Sail Dauntless on how to plan a route and where to go. Great places that have easy access to land with plenty to see and do once you drop anchor.
In today's episode with Nick & Terysa, we talk about mindset, getting ready to purchase a boat, what to look for, and how much a new boat might cost you.
HERE'S WHAT WE DISCUSSED IN DETAIL IN THIS INTERVIEW:
How did Nick and Terysa meet? What brought them together.
Who was the sailor, Nick or Terysa? And how did the one convince the other that sailing around the world would be a great idea?
If someone was interested in getting into sailing, what would they need to do?
If you've never sailed, Nick and Terysa explain what they believe is best for you.
Plus, if you've never sailed, how big of a boat would you buy? Is the old analogy, 'go big or go home' appropriate?
Can you just buy a new boat and start sailing? Or should you start slow and ease into it? How about classes?
Nick and Terysa talk about their 6-month adventure from the UK to the Canary Islands. Things that went wrong, and things that were perfect.
They also discuss other sailors who were also en route to the Canary Islands and how they did things totally differently.
We discuss their first boat purchase, how long they had it and why it was time to upgrade. Similarly, having their 2nd boat for 6 years, and why they chose to sell and buy a brand new Catamaran.
The benefits of a Catamaran opposed to other types of boats.
The 3 most important items to look for when searching out and buying a new boat.
What 4 obstacles must be addressed in order to move forward with buying a new boat.
What life looked like through this Coronavirus pandemic and how 2021 will fare for sailors around the globe.
We talk about their new Catamaran that they will take possession of by the end of 2021 and what's in store for her.
HOW TO REACH NICK FABBRI & TERYSA VANDERLOO
RELATED PODCAST EPISODES
114: How To Memorize A Foreign Language – Dr. Anthony Metivier
109: How To Find Freedom And Travel Like A Boss – Johnny FD
099: Best European Passports For Sale – Laszlo Kiss
FINAL THOUGHTS
I've always had a love affair with the water. In my early years of world travelling, I sailed from Panama to Colombia and loved every minute of it. I loved researching for this podcast. Watching Nick & Terysa in the early days of sailing Ruby Rose all the way to today, where they talk about their new boat purchase and why for them, this is going to be an amazing move forward. I encourage all of you to watch some of these YouTube videos, if you've ever wanted to be an expat, buy a boat and leave the Rat Race Behind, these are a must-watch! Enjoy!