125: Overcoming Fear Through Travel – Mike Corey

Today's guest on The Expat Money Show is Mike Corey, a marine biology graduate, turned filmmaker, with an intense passion for travel. After receiving his Bachelor of Science in Canada, Mike backpacked the world to volunteer as a research assistant for scientists studying ocean conservation. Bringing a camera along for these trips allowed him to capture the material he needed to win several international travel video competitions which kicked off a career in travel filmmaking. He has since settled into a fast-moving career as a travel YouTuber, adventure filmmaker, and TV presenter.
HERE'S WHAT WE DISCUSSED IN DETAIL IN THIS INTERVIEW:
How Mike Corey was fearful for most of his life and how he overcomes it

Travel competition – what is it?

How being persistent works

The similarities between Mike and Mikkel

What are your responsibilities when you come across something new and make content?

What travel teaches you

Mikkel & Mike talk in-depth about mitigating risk

Exploding Hammer Festival

, what the heck is this?

What is Mike working on right now?

How Tanzania and Mexico have literally denied Covid as countries

Climbing Kilimanjaro with a watermelon

and why more than 50% of people don't make it to the top

There's power in doing something you don't think you can do, and power in doing something others don't think you can do

Online presence –

Fearless and Far

, not because he isn't fearless

OMG, great story about body suspension – hanging by hooks

What is the lesson? Doing things that you think are impossible, if you do them, magic happens

Whatever it is, you just have to do them. Your life will change forever, for the better.
RELATED PODCAST EPISODES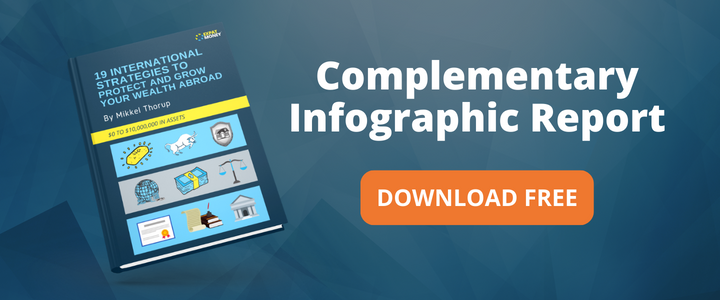 109: HOW TO FIND FREEDOM AND TRAVEL LIKE A BOSS – JOHNNY FD
098: SIXTY HOME SWAPS IN 3 YEARS OF NON-STOP TRAVEL WITH 4 KIDS IN TOW – DANIEL PRINCE
096: HOW TO BE A DIGITAL NOMAD – KRISTIN WILSON
HOW TO REACH OUT TO MIKE COREY
FINAL THOUGHTS
I know I say this all the time, but this was a really great interview with Mike Corey. He has accomplished so much in such a short time and he truly wants to help others break through their fears and go for gold! Make sure you listen all the way through this episode and look Mike up on his YouTube Channel Fearless and Far.