193: Visiting Gold Mines In Faraway Lands – Larry Scharf
Today's guest on the Expat Money Show is Larry Scharf, Senior Vice President of Scharf & Selden, Wealth Management of Raymond James. He specializes in portfolio management with a special passion for precious metals and mining companies. In this interview, we are focused on Larry's travels visiting dozens of mines around the world and his insights on investing in junior miners for fun and profit.
IN TODAY'S CONVERSATION
Larry breaks down the difference between mines in a

first-world country

like Canada to mines in

developing countries

like Mongolia, I'm positive this will surprise you!

What happens today, compared to mining in the early 80s, and how they can go back and mine the same area over again.

And the money-making way that they wanted to

mine silver from a bat cave

in East Malaysia.
The excitement involved taking an elevator down to the 1700 level of a mine, surrounded by rock everywhere you look and the mind-blowing fact that there's only one way back out!

How gold is leached out of the rock. I bet you have no idea how it's done, the time it takes and what needs to be done to get ½  gram of gold.

Great conversation about some of the more interesting countries in South America and how the government can really make a mess of things purely out of greed and which countries Larry will NEVER invest in.  

Larry shares the companies he likes to work with best.

Why understanding the culture, the people, the mentality and the work ethic and how everything fits together and plays very strongly into the performance of the mine or the investment itself, and what happens when you

don't do your due diligence.

I asked Larry to walk me through the process of arriving in a new country, what is he looking for, and what is going to set off alarm bells or make him say 'okay, this is it, I like it.
Larry shares what his sweet spot is when he's looking to invest for himself and his clients. Where does the company need to be for him to give them money and invest for his clients!
Top tips

for those of you who want to get into the mining space, either from the investment side or the hobby side.
HOW TO REACH LARRY SCHARF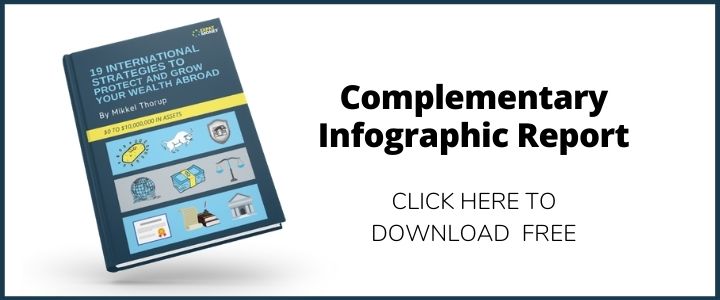 Phone or email at Raymond James: 203-635-5409
Raymond James
285 Riverside Avenue
Westport, Connecticut 06880
Attn: Larry Scharf
RELATED EPISODES 
188: Deep Dive On Privacy Coins And How To Stay Anonymous 
158: Swen Lorenz – Investing in Russia For Massive Profits
137: Blockchain And The Future Of The Internet – Marco Wutzer
CONCLUSION
I've loved the idea of mining and precious metals since I was young and started my travels across the globe. I've been to many private vaults around the world, but never have I been down 1 kilometre in a mine, or watched as they dig for gold! I just had so much fun chatting with Larry, I hope you enjoy it as much as I did.