064: Best Places to Retire Overseas – Kathleen Peddicord

Today's interview is with Kathleen Peddicord, founding Publisher of Live and Invest Overseas. After more than 30 years in the business, she is considered the world's foremost authority on the best places to retire overseas. She has traveled to more than 75 countries, established businesses in 7, and invested in property in 21. Today, she writes regularly for U.S. News & World Reports and Forbes. She shares with us her Top 10 Places to retire or live in 2019, and we discuss in detail the Best Places to Retire Overseas.
You may wonder how much work actually goes into making a report like this? Kathleen tells us that 3-4 months are dedicated to finding the best of the best, year in and out. Listen in and you be the judge!
Top 10 Places to retire or live in 2019
What a wonderful, eclectic list of the top 10 places to retire or live in 2019. I'm not going to ruin it by listing them all. Just a sneak peek!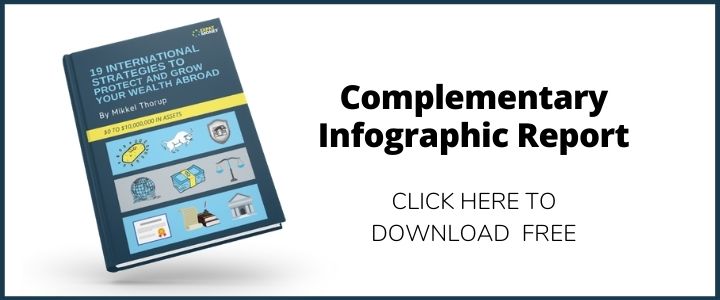 3. Mazatlan, Mexico – Mexico is still the #1 choice for Americans to live and invest overseas. Mazatlan is a beautiful colonial city with 21st-century amenities. A manageable-sized city of 650,000 people on the western coast of Mexico. With amazing beaches, great food, and very close to the USA, for those that want to travel back home quickly.
6. Occitanie, France – If you thought France would be just too expensive, think again! This country living city in France has everything you could want or desire, and that's why it's made the list of best cities to retire in 2019. Think of the movie 'Beauty & the Beast' and that's Occitanie.
9. Citta Sant' Angelo, Italy – Another European City on the list! Fantastic, a small town in Italy. Think about Citta as a Tuscany that you can afford. Europe is more affordable than you think.
Live and Invest Overseas
Have you wondered if you are either too young? or too old to live and invest overseas? Kathleen Peddicord will tell you with certainty, this is for ANYONE, ANY AGE, FROM ANY COUNTRY.
Best Cities to Retire 2019
Listen in to this episode with Kathleen Peddicord from Live and Invest Overseas to hear how she so eloquently describes the best cities to retire in 2019. Each city and each country. The criteria for this report are made of up 13 different categories:
Health care
Recreation
Amount of English Spoken
Cost of Living
What would you do with your time each day
How much of an expat community exists
Infrastructure
Environment
Crime
Taxes
Affordability fo Real Estate
Access to North America
Residency
Best Places to Retire Overseas
We talk about countries, cities, regions. Not everyone wants pristine beaches and sun all year round. If that's you, then listen in to hear Kathleen Peddicord discuss mountain towns, cities with rain forests, and outdoor nature lovers paradise.
Lief Simon, Kathleen Peddicord's husband, and business partner was on our show late last year, here is his interview: Ep 053: Lief Simon, Live and Invest Overseas
FINAL THOUGHTS
This was a really fun episode with Kathleen Peddicord. I was so intrigued by her list of 10 Best Places to Retire Overseas that I want to now go and visit them. You'll hear on this episode the cities and countries I'm familiar with and the ones I'm not!
If you would like to stay up to date with all new content that comes out at The Expat Money Show make sure you sign up below for our newsletter; EMS Pulse. – My behind the scene daily correspondence where I give you all the intel as I travel the world and build my business, develop key relationships and invest in non-traditional investments overseas (very profitably I might add!)