065: How to Internationalize Your Life – Joel Bowman

Joel Bowman, the Editorial Director for International Man, talks to us today about real-world economic examples. He works alongside Doug Casey and Dr. John Hunt helping individuals around the world to understand how internationalizing your life can free you from the State.
During Joel Bowman's professional career, he has written from more than 85 countries, a dozen of which he called temporary home. His columns have appeared in well know libertarian outlets, such as Mises.org, FEE.org, lewrockwell.com and The Daily Reckoning, which he managed for 5 years with Bill Bonner and Addison Wiggin. He speaks regularly at conferences around the world on topics including philosophical anarchism, internationalizing your life and the decentralization revolution.
Real World Economic Examples
Listen in to this amazing episode to hear Joel Bowman and Mikkel Thorup discuss real-world economic examples. We've never done an episode like this, so if you want to understand world economics past, present, and future, then you'll love this interview. Also, we delve into how our life can look when these lessons are implemented; therefore, creating a more interesting and peaceful life.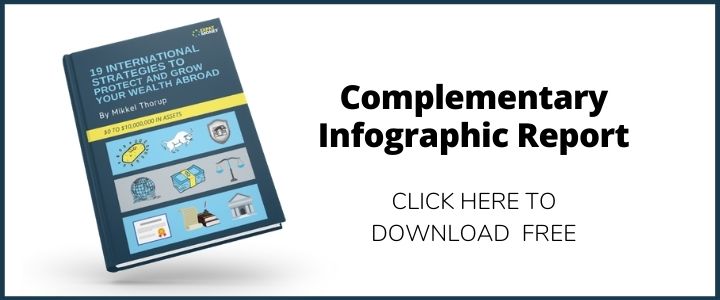 Internationalizing Your Life
Have you ever wondered what this means? 'Internationalizing Your Life' Today we chat about why and how this can be done, from the beginning of deciding this life is for you, to implementing all of the steps for yourself. Here are a few of the ideas you can look at to see if internationalizing your life is for you:
Cost of Living in your current home city
Monthly outlay, examples: mortgage, credit card repayment, car insurance
Health Insurance Cost
Also, never think you can't afford it, you can afford it!
Travel is Fatal to Prejudice, Bigotry and Narrow Mindedness, and Many of Our People Need It Sorely on These Accounts ~ Mark Twain 1869
Once you start travelling and seeing the world, the way others live, you start to question how you were brought up, what the governments have been telling you; most importantly, our schooling. Besides that, we have thousands of different ways to see culture, and there is no right way or wrong way.
'Learn By Doing' – Doug Casey
You can learn more about Joel Bowman and his work at InternationMan.com
FINAL THOUGHTS
This interview is a real-life model of how to internationalize your life with Joel Bowman and I thoroughly enjoyed our conversation. The how-to episode for those that don't think they can do it.
If you would like to stay up to date with all new content that comes out at The Expat Money Show make sure you sign up below for our newsletter; EMS Pulse. – My behind the scene daily correspondence where I give you all the intel as I travel the world and build my business, develop key relationships and invest in non-traditional investments overseas (very profitably I might add!)