122: How To Choose Your Adventure When Sailing Around The World – Jim & Judy Brown

Today's guests on The Expat Money Show are Jim & Judy Brown, who own and operate a charter yacht called Dauntless. Whether it's a week of R&R exploring idyllic locations, or an adventure-filled experience learning the ropes of a liveaboard yacht, they make sure each and every guest will have simply the best vacation ever. 
He… is a Veteran Coast Guard Ocean Rescuer and a licensed U.S. coast guard captain with 8 years of deep ocean experience. She… is the first mate and chef aboard Dauntless and the Italian in her loves to create mouth-watering meals for their guests onboard. After 4 years of cruising the Caribbean, they decided that a change of scenery was in order, so they will ship their yacht across the Atlantic Ocean and operate out of Italy and Croatia this summer and next. Together they have sailed over 8000 nautical miles and hosted close to 30 couples and families aboard their yacht.
This episode is the 3rd in a 3 part mini-series for the expat that wants to leave their home country but doesn't want to move to another country, instead sailing around the globe and visiting countries that have beautiful scenery, amazing food and warm sunny days might be your best option.
If you haven't listened to Part 1, it's with Nick Fabbri & Terysa Vanderloo from Sailing Ruby Rose, expats from the UK who talk to us about mindset, getting ready to purchase a boat, what to look for, and how much a new boat might cost you.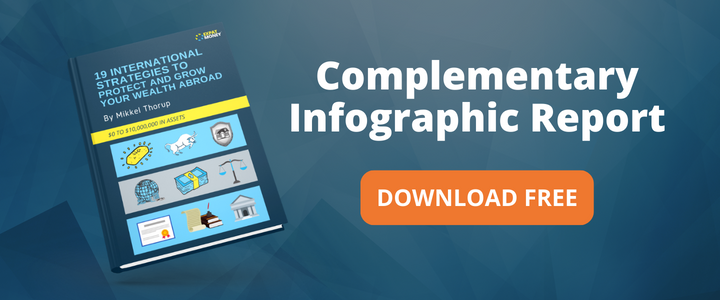 Part 2 is How To Fund Your Sailing Adventure Around The World with Brady Trautman on SV Delos.
HERE'S WHAT WE DISCUSSED IN DETAIL IN THIS INTERVIEW:
Jim had a great love affair with the water since he was a teenager, so it wasn't a far fetch for them to sell everything and buy a yacht. This is really a great story for those that have planned for retirement and wondering what else is there!
Judy loves to entertain. She learned to cook 20 years ago and day by day just fell in love with the idea of cooking for others. Nowadays, she just waits for the 'WOW'…that's what makes her day.
Together, they have a beautiful yacht called 'Dauntless' and they charter couples around the globe. How have they done that so far? What do they enjoy most about sailing the Caribbean and visiting beautiful dive sites, eating local fresh organic foods? Most importantly, what do their guests think?
How has Covid affected their business? have they been able to sail the beautiful blue skies?
Where is their boat today? and where will it be later this year?
Jim and Judy share what they want for their new adventures in the Mediterranean. What countries they have planned for their guests, what sightseeing options are available?
We talk a lot about their yacht Dauntless. What does she look like? How many people can she sleep? How big is she?
We then spent some time on how they pick their routes? do they always stay the same course or is it different every time? and why?
Not surprisingly, different countries have different rules for immigration, really no different than when you come by car or by air. You have to follow the rules and Jim and Judy know what is required at each port.
And so much more!
RELATED PODCAST EPISODES
121: HOW TO FUND YOUR SAILING ADVENTURE AROUND THE WORLD – BRADY TRAUTMAN
120: HOW TO PREPARE TO SAIL AROUND THE WORLD – NICK & TERYSA
119: YOUR KIDS ABROAD – HOW CHILDREN DEAL WITH AN EXPAT LIFESTYLE – JESSICA & WILL SUEIRO
HOW TO REACH OUT TO JIM & JUDY BROWN
www.instagram.com/sail_dauntless
www.facebook.com/saildauntless
FINAL THOUGHTS
I thoroughly enjoyed chatting with Jim & Judy. They have such an amazing life, sailing around the globe. Working with folks that want a unique experience of the islands and now countries in the Mediterranean. Not everyone wants to go by land, or fly into a destination and see the big cities. Here's an opportunity to see it like most never do…I'm seriously jealous of their lifestyle. I'm pretty sure I'll have to book Dauntless for a trip to Croatia. Enjoy listening to today's episode!