023: Erik Paquet – How to Unlock an Extra $20,000 Worth of Free Travel Using Frequent Flyer Miles

Today's guest on The Expat Money Show is Erik Paquet, the Co-Founder of Abroaders.com and the Co-Host of Abroaders Podcast on iTunes.
In this episode, we dig deep not only into the success mindset of an Entrepreneur living around the world but he explains exactly how all us Entrepreneurs can get free unlimited travel around the globe with some small tweaks to how we collect frequent flyer miles and how we use our credit cards.
I don't know about you but 3 or 4 extra roundtrip tickets in business class anywhere in the world every year sounds pretty awesome to me!
You can reach out to Erik Paquet at Abroaders.com
Free Travel Using Frequent Flyer Miles – The Basics…
You are going to get the majority of your points from the bank by using your credit card… not from actually flying
The BEST points to collect for free travel using frequent flyer miles are called "Transferable Points"
The WORST points to collect for free travel using frequent flyer miles are called "Fixed Rate Points"
To get the most value out of your frequent flyer miles make sure you are spending them on flights… and sometimes hotel stays
The worst way to use your frequent flyer miles is for online shopping of goods, often the price of say a coffee maker and a one-way business class seat can be the same amount of points even though the dollar amount could be thousands apart…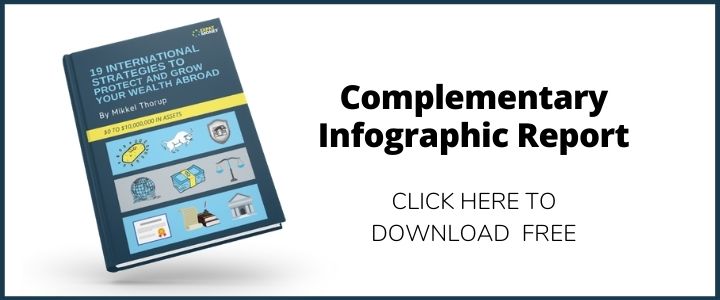 Free Travel Using Frequent Flyer Miles – More Advanced…
Using frequent flyer miles all you need to pay is the airport taxes… typically $50 to $200 a trip
The government counts the use of frequent flyer miles as a "rebate" and not as income… so if you were to take $20,000 of free travel during the year it would not bump you to a higher tax bracket
Making sure all your Facebook Ads and Google Ads you spend for your business are done through your credit card that is connected to your frequent flyer program
Your Ad spend only needs to break even for you to get unlimited travel around the planet
When signing up for a new credit card make sure you are getting a signing bonus of 50,000 + points for joining
Purchasing a business or first class ticket can be 5 to 10 times the cost using cash, but it is not 5 to 10 times the amount when paying using points. Make sure you check the difference and try upgrading your ticket
I don't want to spoil too much from this episode because you really need to listen to it yourself to understand the whole concept. You will also be able to laugh at how poorly I have used my points in the past LOL. And if you want to keep up to date with every new episode of The Expat Money Show make sure you sign up for our Newsletter below. I send out heaps of amazing content that I don't share on Facebook or on my Website.
Always Remember, Endeavour to Greatness
Mikkel Thorup