090: Finding Sovereignty On The High Seas – Chad Elwartowski

Today's guest on the Expat Money Show is Chad Elwartowski, the COO of Ocean Builders. You may not have heard of Ocean Builders, but you most likely have heard of SeaSteading and SeaPods. 
As a first seasteader he brings along his expertise of knowing how life on the open ocean can be and what will be necessary for future customers to feel comfortable in their floating homes. 
Ocean Builders is located at Linton Bay Marina on the Caribbean Sea in Panama. They are the first company to build a floating home in the open ocean with plans to build many more.
Mikkel and Chad met back in January at a convention and they struck up a conversation regarding SeaSteading and LandSteading. Mikkel's interest was piqued and he really wanted his audience to understand what happened in Thailand and what great things are happening here in Panama.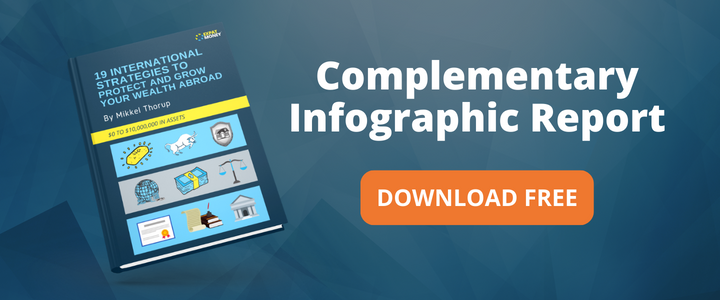 It's a fascinating story, and we're pretty sure you'll love listening to Chad tell it.
If you're not sure what SeaSteading is, go check out Chad's company Ocean.Builders
One of the really great things about Panama is that the government here is totally behind Ocean Builders concept and are supporting Chad and his company to build these pods both in shallow water and in deep water. Listen in as Chad also explains about LandSteading and what will be happening in Panama inland.
Here are some points discussed:
What will these pods look like

What is the energy source

What about garbage disposal

Internet

How are these units built

Will these units affect the coral in the water

Can you really 3D Print a home

and so much more
If you are interested in owning a pod whether it be on the shores of the Caribbean, out in International waters or in the interior of Panama, then please check out this podcast and reach out to Chad via his Facebook group
Related Articles & Podcast Episodes
EP 085: Warren Black – International Tax Expert Champions For Sovereignty
EP 071: John Perkins – Confessions of An Economic Hitman – Yesterday and Today!
EP 069: Richard Maybury – Seeing Into The Future – How Will The Trade War With China Affect You and Your Investments
Final Thoughts
This was a really interesting episode to record with Chad. When we met back in February and we said we would stay in touch, as we both live in Panama. With this lockdown due to the Coronavirus, the topic of Sovereignty kept coming up and SeaSteading is a great way to become Sovereign. As soon as the lockdown has been lifted, I'm going to take my family out to Linton Bay, and spend a few days relaxing on the beach, swimming in the sea and making new friends!