121: How To Fund Your Sailing Adventure Around The World – Brady Trautman

Today's guest on the Expat Money Show is Brady Trautman. He is an entrepreneur, filmmaker, and the co-founder of the YouTube channel SV Delos. Originally from Florida, he studied environmental engineering before making the transition to full time sailing. His skills in marketing, video editing and qualifications as a Divemaster, Dive Instructor and Rescue Diver have played a huge part in keeping Delos in the top echelon of YouTube sailing channels, all the while inspiring others to follow their dreams. 
This episode is the 2nd in a 3 part mini-series for the expat that wants to leave their home country but doesn't want to move to another country. Sailing around the globe and visiting countries that have beautiful scenery, amazing food and warm sunny days might be your best option.
If you haven't watched Part 1, it's with Nick Fabbri & Terysa Vanderloo from Sailing Ruby Rose, expats from the UK who talk to us about mindset, getting ready to purchase a boat, what to look for, and how much a new boat might cost you.
Part 3 will be with Jim & Judy Brown from Dauntless on how to plan a route and where to go. Great places that have easy access to land with plenty to see and do once you drop anchor.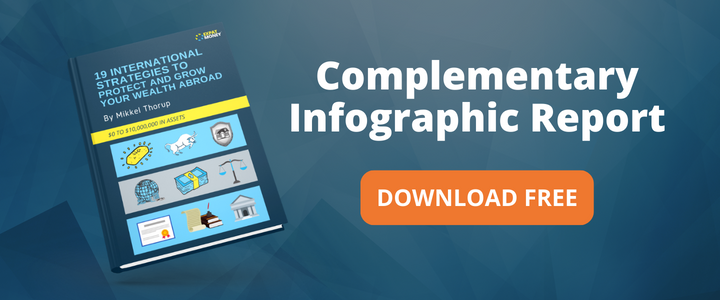 HERE'S WHAT WE DISCUSSED IN DETAIL IN THIS INTERVIEW:
If your family and friends aren't sailors, where does the interest come from? How do you end up sailing around the globe in your early twenties?

Brady Trautman talks to us about his first journey. Where they started and the islands they reached along the way. The beauty of the open water and sunshine day in and day out.

Co-founder of the number two sailing YouTube channel in the world

SV Delos

 and how they have documented their sailing experiences around the world.

The question is 'how do you possibly fund a lifestyle where you are months upon months on the open seas? If you had any money to start, how long does it take to go through it?'

Living and working in New Zealand and Australia, and how that happened.

Mikkel & Brady talk a lot about diving…they both have a huge passion for scuba diving and some of the crazy things they have done while on a dive. 

What one thing, more than anything else, is important if you want to help crew a boat that will be a sea for many months. It's probably not what you think?

After living for years in the South Pacific and the Caribbean where it is warm and hot every single day, they head up to Norway with their final destination of 80 degrees North, where it is cold and snowy, every single day.

How they documented and filmed a 4 part mini-series called

80NorthSeries.com

and detailed the expedition of 8 sailors and filmmakers in the Arctic Circle. On this journey, the crew discover the very real effects of climate change and plastic pollution, witness some of the Arctics' rarest wildlife and learn the true power of Mother Nature. 

They self-published using a pay what's fair model! Brilliant!
And what are Brady and his partner Alex doing now?
They recently created the Cruiser Academy, teaching others how they too can quit the rat race and find their true passion on the ocean. The Cruiser Academy provides those with a thirst for adventure, the opportunity to learn how to sail, film and create a living on the water. With thousands of people turning to digital nomadism, this academy will be the inspiration many need to create a more meaningful life in 2021.
RELATED PODCAST EPISODES
120: HOW TO PREPARE TO SAIL AROUND THE WORLD – NICK & TERYSA
119: YOUR KIDS ABROAD – HOW CHILDREN DEAL WITH AN EXPAT LIFESTYLE – JESSICA & WILL SUEIRO
115: THE SOLUTION TO EDUCATING YOUR CHILDREN ABROAD – MICHAEL STRONG
HOW TO REACH OUT TO BRADY TRAUTMAN
During the pandemic: Brady edited and produced a documentary titled 80 Degrees North – www.80northseries.com
Instagram – SV Delos
Twitter – Sailing SV Delos
FINAL THOUGHTS
What a great episode with Brady Trautman. Living a life that most dream about. This 3 part mini-series has really opened my eyes to what it would be like to live on the open waters, visiting countries from the port side, opposed to flying in and maybe never getting to the water. There are still 80 countries I have not been to, maybe this would be a way to see them all!