088: Why Paying A Tax Accountant Could Be Your Best Investment This Year – Vincenzo Villamena

Vincenzo Villamena is the founder and CEO of Online Taxman, a U.S. tax accounting firm that provides hassle-free U.S. tax preparation services online to expats and international entrepreneurs. He also founded Global Expat Advisors, a sister company that specializes in global structuring and offshoring solutions. 
Prior to starting his own firms, he served as a partner at 4 Corners Inc., where he advised high net worth individuals in private equity investing and tax matters. He also worked in audit, tax and valuation at PricewaterhouseCoopers, involved in Fortune 100 audit engagements and M&A transactions and has a Masters of Accounting and Bachelors of Business Administration.
This episode with Vincenzo is a must listen to, especially if you are an American Expat. All other country expats, you need to listen too.
What's Covered In This Episode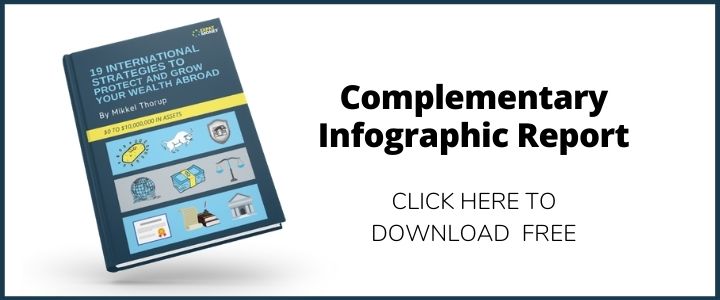 You will never look at doing your taxes by yourself again. Vincenzo and Mikkel discuss things like:
Expats living overseas – what they need to do

Why it's important to choose a specialist

Myths that people believe about who needs to file their taxes and how much money they make before filing (you're going to LOVE this one)

Who has to file

Can you skimp on your tax accountant?
What's the downside of not filing properly
Cryptocurrency
Capital gains
and so much more!!
NOTICE TO ALL ENTREPRENEURS!!
Do you spend most of your day concentrating on the offence? How can I market more? How can I get more customers? More revenue?
Vincenzo suggests concentrating on the defence.
The discussion then turned to Puerto Rico and the decision was made to do another podcast episode just on Puerto Rico and Act 20/22. We are also going to write some articles about Act 20/22 for American Citizens.
Related Articles & Podcast Episodes
In Episode 082: Shlomo Freund talks about Financial Freedom for Expats
or Joel Nagel in Episode 063: How to Protect Your Assets so No-One Would ever Dare to Sue You
Final Thoughts
This was such an amazing interview with Vincenzo. I learned a ton, so much so that as promised above, we're going to get him back on the podcast to just talk about Puerto Rico and Act 20/22. There is so much great information for all expats, regardless of where your country of birth is.
If you would like to stay up to date with all new content that comes out at The Expat Money Show make sure you sign up below for our newsletter; EMS Pulse. – My behind the scene daily correspondence where I give you all the intel as I travel the world and build my business, develop key relationships and invest in non-traditional investments overseas (very profitably I might add!)