134: Selling A Billion Dollar Brand And What Comes Next – Travis Rosbach
Today's guest on the Expat Money Show is Travis Rosbach, a serial entrepreneur, world explorer, and founder of the billion-dollar brand Hydro Flask. Besides Entrepreneurship, his experiences Include: – becoming a SCUBA Dive Master- US Merchant Marine Boat Captain – Commercial Airline Pilot – Yoga Instructor, and Reiki Practitioner.
HERE'S WHAT WE DISCUSSED IN DETAIL IN THIS INTERVIEW:
How to start with $11,000 and turn it into a billion-dollar brand.

Motivating factors for you when the times get hard and then harder still.

Listen in to hear Travis's little secrets to success.

The 7 funniest adventures to have on planet earth.

The most critical adventure of all, you'll love this one!

Best books to read for creating a kick-ass business.

What is life like after a successful exit and selling your brand? 

The secret to success and happiness.

Newest business venture,

Tumalo Group

, and how and why Travis started a new brand, and what his biggest thrills are.

Learn how to become an airline pilot, Scuba Dive Master, Boat Captain all before creating a billion-dollar brand.

And so much more!
RELATED PODCAST EPISODES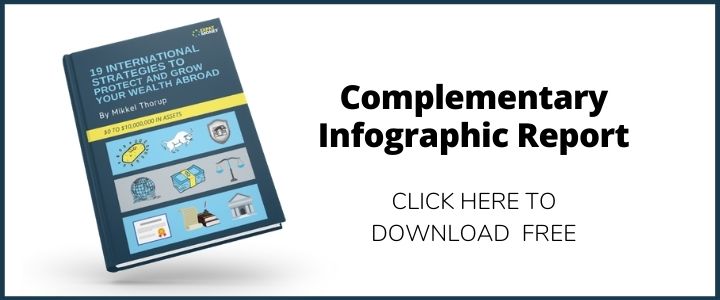 040: Mike Michalowicz – Eradicate Entrepreneurial Poverty By Taking Profit First
042: Matt Javit – Executive Leaves It All Behind To Travel The World
091: The Wandering Investor Shares Insights From Around The World – Ladislas Maurice
HOW TO REACH TRAVIS ROSBACH
LinkedIn – Travis Rosbach
FINAL THOUGHTS
Wow, Travis Rosbach has certainly had a fun-filled life, both personally and in business. He's experienced some crazy stuff and I know you'll love listening to this episode. I would really appreciate it if you would share this podcast with a friend or family member, join our newsletter at ExpatMoneyShow.com and leave a review on Apple Podcasts. Join our FB group, Expat Money Forum, and let me know your thoughts on this episode and all the rest.