069: Richard Maybury – How Will The Trade War With China Affect You And Your Investments

Richard Maybury is the author of 22 books and monographs including his Uncle Eric series of books which focuses on economics, law and history and he has written The US and World Early Warning Report, an investment newsletter that follows an Austrian School of Economic perspective of what is happening in the world for nearly 30-years. Early Warning Report is read inside the CIA and the Pentagon and Former Libertarian Presidential Candidate Ron Paul said: "I look forward to reading every issue of your Early Warning Report."
Over the past 18 months, we have had some amazing guests. Guests who have alternative viewpoints with regards to economics and politics. Guests like in Ep 036: Jim Rogers and recently Ep 60: Doug Casey who share their views on how our government can benefit from no government at all.
Mikkel believes that he is carrying the torch to show his generation that there is something more than just the left and right governments and how important it is in this day and age to seek this information out.
Natural Law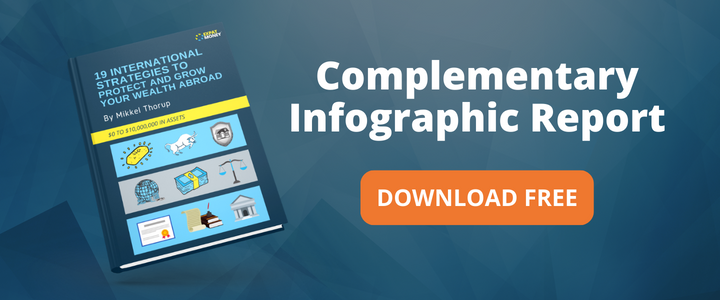 Natural Law can be summed up in 17 words – Do All You Have Agreed to Do and do not encroach on other persons or their property.
Humans cannot progress unless they are obeying these 17 words. Every legal system going back 6,000 years has followed this. Want to test Natural Law? Break Natural Law every day at every chance you get, and at the end of a week ask yourself "Has my life gotten better OR worse"?
We touch on
Latin America Wars
USA Global Empire
Understanding Natural Law
Discussion on Austrian School of Economics
Scientific Law and Governmental Law
Early Warning Report
and so much more!
Early Warning Report
Early in Richards's career, he started in the US Air Force and flew missions in South and Central America. Very quickly Richard realized what the governments were doing, and they were certainly not telling the American public.
Since 1991, Richard Maybury has been the author of the Early Warning Report, which is a monthly publication discussing what the governments don't want you to know, what's happening around the world politically and what to do about it. Make sure you sign up for this report and get 40% off as a listener of The Expat Money Show www.EarlyWarningReport.com
The Early Warning Report is as applicable today as it has ever been!
Austrian School of Economics
Wikipedia defines the Austrian School of Economics as a body of economic theory developed in the late 19th century by Austrian economists who, in determining the value of a product, emphasized the importance of its utility to the consumer.
Richard Maybury Books
The Richard Maybury books use stories and examples to gives clear, simple explanations of topics that are generally thought to be too difficult for anyone but experts.
Richard Maybury has penned eleven books in the Uncle Eric series. For anyone wanting to understand economics, these are a must read.
Whatever Happened to Justice? (An Uncle Eric Book)
Whatever Happened to Penny Candy? (An Uncle Eric Book)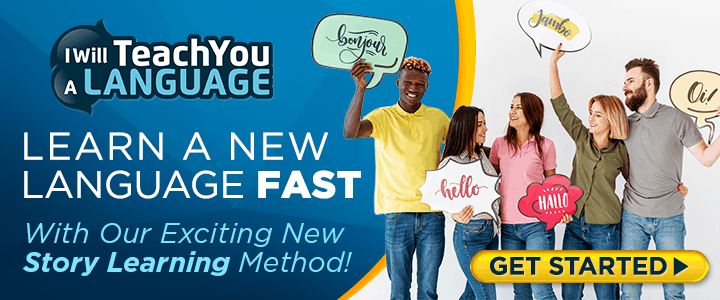 Are You Liberal? Conservative? Or Confused? (An Uncle Eric Book)
Trade War
Richard Maybury and Mikkel Thorup talk in depth about the Trade War between the US and China. They look back in history and compare this trade war with others and the outcome they had on our countries. How will it turn out if the US and China do not come to a solution? What will happen and when, and who is likely to start a war if that's the outcome? So interesting.
We also discuss 'what is a trade war and how does it happen?'
"When goods do not cross borders – Soldiers will" ~ Frederic Bastiat 1801-1950
Reaching out to Richard Maybury
Richard Maybury Books by Blue Stocking Press: Uncle Eric Series
* Get 40% off the Publication today * www.EarlyWarningReport.com
Ethics – 3-hour course – fantastic for the entire family to get involved and learn about ethics www.EthicsSolutions.net

FINAL THOUGHTS
This episode with Richard Maybury really was a thought-provoking, open your eyes show. We touch on so many important ideas and concepts. I believe with Natural Law, if everyone was to follow this as closely as possible, our world would be clear of wars and strife and we would see an improvement in our quality of life immediately.
If you would like to stay up to date with all new content that comes out at The Expat Money Show make sure you sign up below for our newsletter; EMS Pulse. – My behind the scene daily correspondence where I give you all the intel as I travel the world and build my business, develop key relationships and invest in non-traditional investments overseas (very profitably I might add!)