103: Whole Life Insurance For Multi-Generational Wealth – Rachel Marshall

Today's guest on The Expat Money Show is Rachel Marshall, Chief Financial Educator & Co-Founder of The Money Advantage. She is known for making money simple. fun. and doable. She is the co-host of The Money Advantage podcast, the popular business, and personal finance show. She teaches how to keep more of the money you make, protect it, and turn it into cash-flowing assets.
I know some of you are thinking: Mikkel, Life Insurance….really? how boring! But I can tell you, this conversation with Rachel Marshall is super interesting. Really! There were so many questions for her, stuff people just don't know or understand, and once you've listened to this episode, you will. For true generational wealth, this is an amazing podcast to listen to.
In Rachel's words: 'We help entrepreneurially-minded wealth creators build financial freedom with Privatized Banking, alternative investments, and cash flow strategies without working harder or sacrificing their lifestyle.'
TOPICS DISCUSSED IN DETAIL IN THIS INTERVIEW: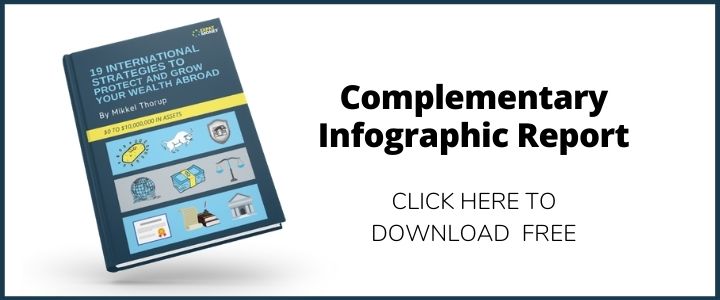 Money Advantage Podcast with Mikkel Thorup

Robert Kiyosaki

The difference between the many types of insurance

Having income is not the same as wealth

Privatized banking

Safe. Liquid. Growing.

Whole Life Insurance – When did this start? Is it something new? Or old?

Nelson Nash – NN Institute

Details of Whole Life Insurance

Leveraging your insurance

Generational Wealth transfer

Compound Interest
HOW TO REACH RACHEL MARSHALL
TheMoneyAdvantage.com Book a 30-minute call
Free Guide – Privatized Banking Strategies
RELATED ARTICLES & PODCAST EPISODES
078: Brandon Pearce – How To Travel The Globe Homeschooling Your Children
075: Grant Cardone – Developing a Millionaires Mindset
016: Clint Arthur – How To Position Yourself For Success
FINAL THOUGHTS
I loved this episode with Rachel Marshall and I learned a ton. Even though I'm a Canadian, I left before I got Life Insurance for myself and my family. As I found out today, Whole Life Insurance is really a special product for Americans and Canadians and that's why I had never heard of it, living in the UAE for 8 years. I'm really glad Rachel walked me through the concept of Generational Wealth and I can't wait to buy her book: 7 Generations when it gets published!