190: How To Build A Self Sustaining Libertarian Community In Latin America – Patrick Hiebert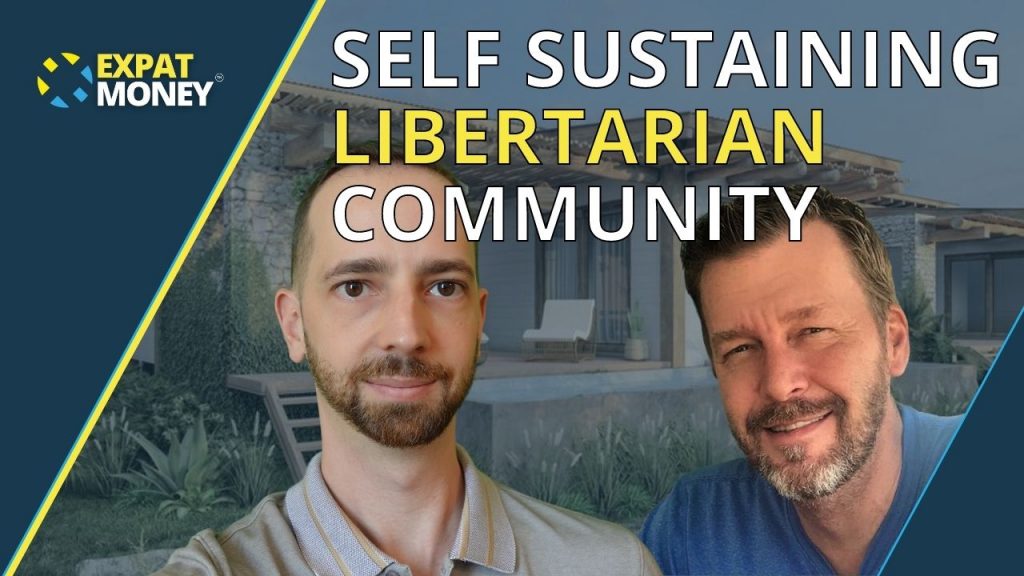 Today's guest on the Expat Money Show is Patrick Hiebert, a Co-Founder of EcoVillages, an eco-home and sustainable community design and development company based on libertarian values and the Founder of the MavenNFT.io, a hard asset NFT marketplace. 
EcoVillages has defined the "F.I.R.S.T. Community Certification" program whereby other eco-friendly and sustainability-based community developers can become certified as implementing best practices.
TODAY'S CONVERSATION WITH PATRICK,
Why being with like-minded freedom-lover is the only path forwards
How self-sustainability and personal responsibility are your greatest defence for what is happening in the world

Zero power bill

to run your home or your business…imagine…wondering how that works? We talk about creating that for your home.

We talk about the

financial benefits

of wind power, solar power, recycling, greywater…things vital for the future. 

If you get separated from the grid or if there's a problem with a hurricane or other type of natural disaster, are you ready? Will you be able to live? Big questions we answer here.

Patrick explains

F I R S T

…you will want to know and understand the rationale behind this amazing concept of living.

I wanted to know how a community will grow and be able to

sustain itself

,

what the technology will be, the responsibilities, and how these types of things will be built. Patrick goes hog wild on the details!

What happens to the

greywater and the black water

in this new community? Should we all be buying new eco-friendly soaps… an interesting question.

How living in a country that grows fresh vegetables and fruits year-round is so different from countries in the Northern Climates, like Canada or Norway. If you think you can come down to countries like Panama or Nicaragua and use the same systems…think again!

How

vitally important

it is to understand the culture, the history, the language, the food, and making friends with the local people and incorporating yourself into the new country you will now call home.

If you're looking at getting back to traditional values, and warm family values, then you'll really enjoy this episode with Patrick and me.

Two

extremely important concepts

…a self-sustainable lifestyle and like-minded people. It's hard not to imagine what our world will look like in the future.

We talk in

detail

about

security.

Are these communities walled? How will you be protected when you live in one of our communities? Will you feel safe?

To all my American friends still up in the States, you'll be excited to hear what's new in Panama, and what you can now do that was once almost impossible!

Think you'll be bored living in a community with 300 homes in the middle of the mountains with a view of the ocean? Wondering what you'll do every day? You will not believe what Patrick and his team have built in other countries, it will blow your mind!  
Patrick explains an NFT and how it pertains to buying real estate. The benefits of using an NFT and how he's taken a messy concept and made it really really easy. You'll want to buy homes this way for the rest of your life. 
Financially sustainable, living tax-free, growing your own food, producing your own energy and spending time with like-minded people…it doesn't get much better than that.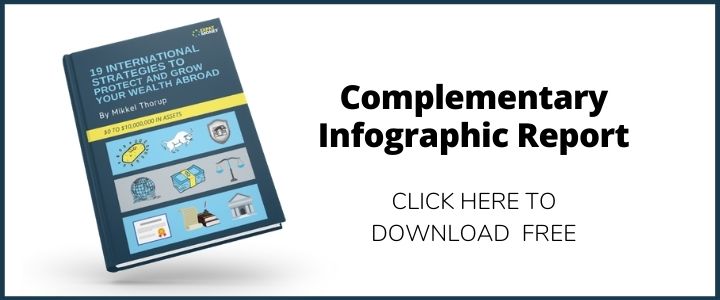 RELATED EPISODES 
185: Investing In Short-Term Rentals To Fund Your Expat Lifestyle – Tim Hubbard
183: How Woke Ideology Has Taken Over Education And What You Can Do To Defend Your Children
182: Creating Your Freedom Cell Overseas – John Bush
HOW TO REACH PATRICK HIEBERT
CONCLUSION
Building self-sustaining libertarian communities is one of the main things I am working on in the background these days. I have a lot going on, but this is at the top of the pile, I see it as the best path forwards for many of us. If you want to be ahead of the curve and get information on this before anyone else you may contact Patrick and the team at Expat@EcoVillages.Life