083: Secrets to Learning a Foreign Language Quickly – Olly Richards

In this brilliant interview with Olly Richards from I Will Teach You A Language we find out that he has travelled the world and taught himself eight foreign languages. He says he can teach you the secrets to learning a foreign language quickly using an innovative story-based method that puts the fun back into learning. His philosophy involves making your language learning fit around your lifestyle, tolerating mistakes, and enjoying the journey as much as the destination.  You may be asking yourself these questions: Can I learn a foreign language? Is Spanish easy to learn? and how can I learn a second language? Listen in to this amazing interview with Olly Richards, he is going to answer all of these questions and more!
What Are The Eight Languages Olly Richards speaks?
English
French
Italian
Spanish
Portuguese
Japanese
Cantonese
Arabic
A Smattering of German and Thai (so these two Olly does not count in his eight languages)
Where Did The Love of Language Come From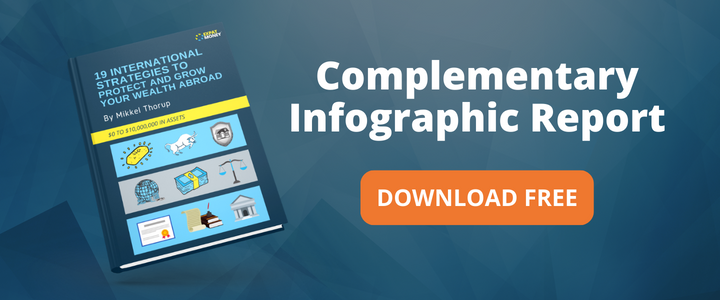 The reasons for learning a second language are different for everyone, for Olly Richards, he wanted to converse with people from different nationalities.
Growing up monolingual, learning French was Olly's first foreign language. He worked extremely hard and lived in Paris. His next two languages were Spanish & Portuguese. He states that these three languages were fairly easy to learn as a native English speaker. Why? Because they are very similar in nature, due to their Latin roots.
Next came Japanese. Well, this is certainly different! Nothing prepared him for learning his 5th language. Listen to this interview with Olly Richards to hear how he managed to learn Japanese and Cantonese that have characters and have nothing to do with the rules of English. So fascinating!
What is at the root of being able to learn a second language
Or 8 languages as it is for Olly Richards.
Mikkel Thorup and Olly Richards talk about their experiences as they have decided and followed through to learn a second language. What was it for them? What is it for you? Are you thinking of learning a foreign language? Are you relocating to another country and feel forced to learn a second language?
During this interview with Olly Richards, he takes all the questions you may have and the doubts that you have instilled in yourself, your limiting belief pattern, and squashes every idea you've ever thought to be true.
WANT $100 OFF OLLYS FRENCH COURSE? CLICK HERE
Limiting beliefs like:
It's impossible to learn a second language at my age
No one can learn Mandarin if you are not Chinese
I don't encourage my child to learn more than 1 language at a time because it will confuse them
I have a bad memory; therefore, I can never learn a second language
Here's the truth:
Anyone can learn a second language
Everyone with the right motivation and condition can learn Mandarin
Children can learn 5 or 6 languages at the same time and it will NEVER confuse them
A bad memory is a self-fulfilling prophecy. If you believe you have a bad memory, then you do
How To Learn A Second Language
So the question is: How can I learn a foreign language? and Is Spanish easy to learn? or whatever language you want to learn.
Olly Richards started his online teaching course called I Will Teach You A Language because he loved being around people and really wanted to communicate with all different nationalities. He realized quickly that learning through traditional books, cue cards, and teachers for 1 hour per week was just an inefficient way to learn a foreign language. No matter what language it was.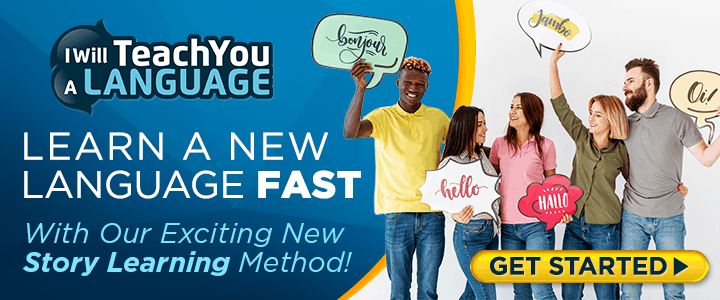 What worked for Olly Richards was using stories. Stories have been around for more than 10,000 years. As early as the caveman and the pictures inscribed on the walls telling of their stories, to Egypt and the hieroglyphs, and the Bible and now with YouTube, it's all about telling a story. What better way to learn than through story.
Olly explains exactly how his courses work and why he can teach you the secrets to learning a foreign language quickly using an innovative story-based method that puts the fun back into learning. It's truly fascinating and exciting.
Mikkel specifically asks questions that pertain to his wife and mother, who don't speak a word of Spanish and what courses does he recommend. For them, start at the beginning with Spanish Uncovered as your first course.
For himself, Mikkel tells us that he, once upon a time, was fluent in Spanish. Today, 15 years later, he has not kept up with practicing his Spanish and really needs a refresher course. Olly then recommends Fluent Spanish Academy.
WANT $100 OFF OLLYS SPANISH COURSE? CLICK HERE
Is Spanish easy to learn
With the right motivation and the proper environment, Spanish is easy to learn. Or any other language you want.
Here's what Olly Richards suggests.
Sign up for one of his online courses HERE.
Follow the course, listen and read the stories. What better way to learn than having a printed story in front of you with the words. SEE WHAT YOU HEAR and HEAR WHAT YOU SEE!
Then, most important of all, go out into the world and start practicing. Start speaking to other fluent Spanish speakers way before you think you are ready. Don't wait until you think you've mastered the art of a foreign language, you'll never be ready.
With ongoing practice, you will be so much farther ahead. If you don't live in a country that speaks the language you are attempting to learn, try iTalki. For as little as $7.00/USD per hour, you can chat with Tudor or higher depending on what you would like to accomplish. This is a great tool to really perfect your language skills.
If you are living in a country that is not your primary language, venture out daily. Go to the market, the parks, wherever, and use the skills you have learned. People are patient and are very forgiving that you are at least trying. Day by day your skills will improve.
Start with I Will Teach You A Language
Then spend $100 on iTalki (get $10 free credit when you sign up with this link)
Go to neighbourhoods that speak the foreign language you want to perfect
Travel to your newly acquired country language
Then start again and learn a 3rd, 4th or 5th language
What better way to boost confidence and self-esteem, answering the question:
Can I Learn A Foreign Language with a resounding YES!!
Related Articles and Podcasts
Olly Richards Course Review And My Insane Language Routine – That Has Taken Me From Terrible In Spanish To Fluent In 6 Months
EP 074: Nora Dunn – How To Travel the world and use those new languages you have learned
FINAL THOUGHTS FROM MIKKEL
This was truly a fascinating and interesting interview with Olly Richards from I Will Teach You A Language. This is the longest interview at 1 hour and 43 minutes because there was so much to learn. I've tried to learn Mandarin for 4 years and have been unsuccessful, now I know why. I learned to speak fluent Spanish in 3 months, how did I do that and not Mandarin? Olly explains why.
As we've mentioned earlier on, the question really is can I learn to speak a foreign language, and the answer is a resounding YES! Please listen in if you've struggled with other courses and books and not had any success in moving forward. Maybe you just have not had the right learning tools for you. Give Olly's course a try. If all else has failed, what have you got to lose? And if you are just starting out and you are starting at ground zero, this is the best language product I've come across. For 4 years I've tried cue cards and Mandarin dictionaries and they have not worked. This is the course for me and I hope you'll take the time and wander through Olly's website and sign up.
Please leave me a comment below and let me know if you have any questions for Olly or myself regarding the learning curve and what to expect. I'll keep you posted on how my wife, daughter and mother make out taking Spanish Uncovered and the progress they all make in Panama.
WANT $100 OFF OLLY'S ITALIAN COURSE? CLICK HERE
If you would like to stay up to date with all new content that comes out at The Expat Money Show make sure you sign up below for our newsletter; EMS Pulse. – My behind the scene daily correspondence where I give you all the intel as I travel the world and build my business, develop key relationships and invest in non-traditional investments overseas (very profitably I might add!)