110: How To Move To Ecuador Complete Master Class – Marcos Chiluisa

Today's guest on the Expat Money Show is Marcos Chiluisa, a business development advisor, licensed attorney and founder of EcuaAssist in Ecuador. His legal practice focuses on Real Estate, Corporate, Labor, Administrative, and Immigration counselling.
EcuaAssist is a bilingual consulting company focused on the needs of Expats in Ecuador, whether they are just arriving or already well established, with operations in 5-cities in Ecuador.
I've had the pleasure of working with Marcos over the past year and his knowledge and experience are quite impressive. In this episode, we really do break down everything that you would need to know if you were either trying to decide on a country to move to or if you know for sure Ecuador is the country for you and your family.
I would call this a 'Master Class in all things Ecuador'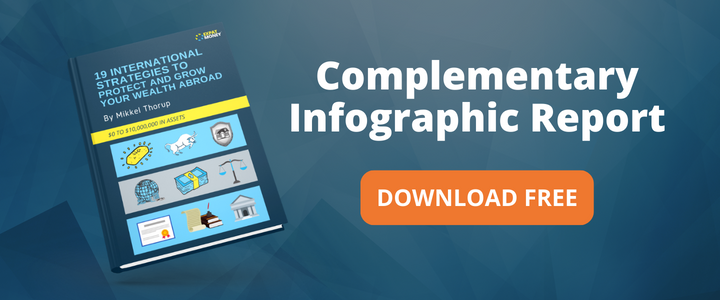 TOPICS DISCUSSED IN DETAIL IN THIS INTERVIEW:
Why Marcos Chiluisa is the perfect lawyer for all things immigration
Ecuador, what is it really like? What can you expect when you move there?
Is the immigration process easy? or difficult? and how can Marcos help
Standard of Living
Will you be welcomed as an expat in Ecuador
Education – private and public schools
Mikkel asks Marcos for examples for a typical family of four, what can they expect in a timeline and how much will immigration cost
Language
Different types of Visas and how they work
Can a permanent residency visa lead to citizenship?
What can people expect to pay in taxes? Income tax, capital gains tax, property tax, inheritance tax?
What if you earn money outside of Ecuador, how does that work?
And last, but certainly not least, Safety. Safety from the financial side and safety from the personal side.
HOW TO REACH MARCOS CHILUISA
You can reach out to Marcos here and either one of his team members or himself will take a 15 min free call with you to discuss Ecuador.
RELATED PODCAST EPISODES
096: How To Be A Digital Nomad – Kristin Wilson
091: The Wandering Investor Shares Insights From Around The World – Ladislas Maurice
068: Travel Adventurer Visits Every Country In The World Twice!
FINAL THOUGHTS
Well, I can certainly tell you if I was thinking of picking up everything and moving to Ecuador, this would be the podcast for me. Marcos is brilliant, with a Ph.D. in law, he really knows what he's talking about. He has 5 offices around the country and as an expat himself, he can empathize with your needs. If you have any questions at all, knowing Marcos as well as I do, he will be more than happy to answer them. Plus, he promised he would take care of all of my listeners, and I trust that he will.