106: How To Protect Your Wealth In Uncertain Times – Kirk Chisholm

Today's guest on the Expat Money Show is Kirk Chisholm, Wealth Manager and Principal at Innovative Advisory Group. He has over 20 years of experience managing money for High Net Worth individuals and their families. He has successfully navigated his clients through 2 bull markets and 3 bear markets using his "risk management first" philosophy, and he is probably the only financial advisor you will ever meet who uses this advanced money management technique.
He is also the host of the Money Tree Podcast, one of the longest-running investing podcasts in the world, and I am very honoured to be able to say that I have been a guest on his podcast and it was a fantastic experience. You can listen to the episode HERE.
TOPICS DISCUSSED IN DETAIL IN THIS INTERVIEW:
How Kirk learned risk management quickly and 1st hand as a new advisor
Make money when the market goes up and not lose money when the market goes down
What is risk management?
Scenario-based thinking versus outcome-based thinking
Asset allocation
Options
Risk allocation
Stop loss
Alternative assets
Gold/Silver
Real Estate & Cashflow
FANG stocks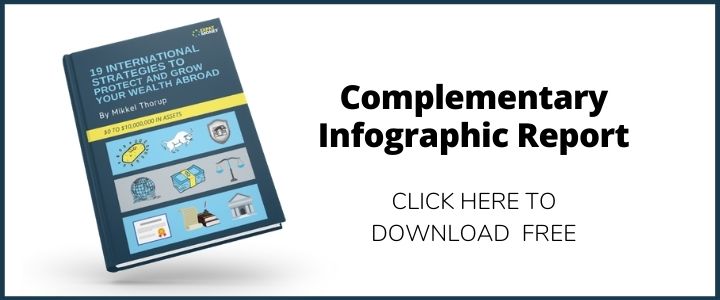 HOW TO REACH KIRK CHISHOLM
https://www.innovativewealth.com/ExpatMoney
RELATED PODCAST EPISODES
103: Whole Life Insurance For Multi-Generational Wealth – Rachel Marshall
092: Why Gold In An International Portfolio Is More Important Than Ever Before – Rich Checkan
075: Grant Cardone – Developing a Millionaires Mindset
FINAL THOUGHTS
What a fascinating interview with Kirk Chisholm, and what a smart investor. Truly, if you're looking for someone to manage your portfolio, I would highly recommend you reach out to Kirk today, he's got some really brilliant ideas.