124: One Euro Homes In Italy And How You Can Purchase Them Today – Karl Pierre

Today's guest on The Expat Money Show is Karl Pierre the creator of the YouTube Channel ENTP Life and ENTPLife.com. He is a Real Estate Investor, serial entrepreneur and educator who has been an entrepreneur for more than half of his life and his entire adult life.
He's always looking for new things and places to explore, having lived in Colombia, Italy, and Brazil. He finances his expat life with income from his US real estate business and home health care agencies. He shares the finance and business knowledge that he has with others to help them achieve the fulfilling life that they deserve, following their dreams and passions without worries about money.
HERE'S WHAT WE DISCUSSED IN DETAIL IN THIS INTERVIEW:
Why Karl Pierre started a Home Health Care business and became an Entrepreneur
How he runs his business remotely
How did he start to invest?
An amazing story of how he came to work in Brazil and what attracted him so much
His home in Colombia, and what takes him back year after year
The truth about 1 euro homes in Sicily – Last year, he went to Italy and saw the truth about 1€ homes in Sicily for himself.
Do these homes come with the land? Or does the municipality own it?
What are the fees associated with buying a 1 euro home?
Is there a specific amount of money that must be spent on renovating these homes?
Are you able to get residency in Italy when you buy one of these homes?
What about the taxes?
Karl Pierre tells us the bottom line cost to renovate a home in Sicily.
What is the best advice Karl has for someone that is truly thinking about buying and renovating a home in Sicily?
And tons more…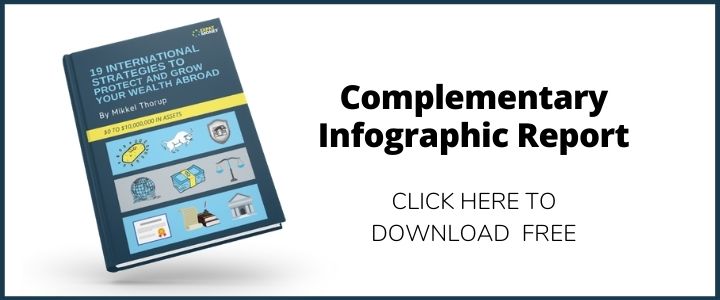 RELATED PODCAST EPISODES
075: GRANT CARDONE – DEVELOPING A MILLIONAIRES MINDSET
067: LOBO TIGGRE – GENERATE ADDITIONAL STREAMS OF INCOME AS AN INDEPENDENT SPECULATOR
036: JIM ROGERS – NORTH KOREA, CHINA, MANDARIN AND THE CURRENT STATE OF EDUCATION
HOW TO REACH KARL PIERRE
YouTube Channel ENTP Life
FINAL THOUGHTS
Talking with Karl Pierre about his experiences in Brazil, Colombia and Italy was super energizing. I'm been to all 3 countries and could really relate to how Karl felt about them. The people, the atmosphere and the economy. What really excited me was how he bought 2 homes in Sicily and how he's renovating them. If construction is your game, then you've got to listen in to hear what we discuss.