126: How To Disappear Off The Grid – Gary Collins

Today's guest on The Expat Money Show is Gary Collins, founder of 'The Simple Life' podcast. He is a former special agent and military intelligence officer who takes a no-BS, no-fluff, what's-really-working- now approach to live the life you really want and cutting the meaningless clutter and drama.
Today we're going to be talking about going off the grid. What that looks like, how you can do it, and what you need to do before going off the grid.
HERE'S WHAT WE DISCUSSED IN DETAIL IN THIS INTERVIEW:
How does a former Special Agent, with tons of degrees, decide he wants to live off the grid?
What was the tipping point for Gary to make that move, to decide to sell everything?
Why would someone want to go off the grid? what are the benefits and what are the pitfalls?
If going off the grid was your dream, where would you start? what is the first thing you would have to do to make it a reality?
Gary Collins talks about how he found his first plot of land to build his off-the-grid house.
Is it easy to build your own home? how long can you expect it to take?
Mikkel and Gary talk about the phases that need to happen when you build your own home. What if there is no infrastructure, water, roads, septic? What are the priorities, where do you start?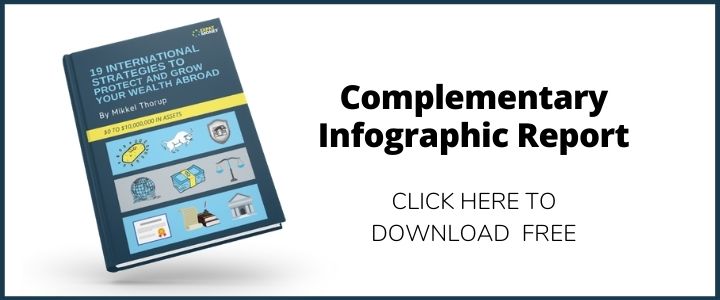 Going Off The Grid – Grab his book directly from his site.
The Simple Life Gary's website and you can buy everything from his website. Buy Direct!
Where was Gary living while he built his home? and How long did it take to finish his home?
How much of the building did Gary do himself?
Do you think you could build a home? Go off the grid yourself, without help? Let's find out.
Make sure you visit Gary's website and this specific link. He is offering a ton of pictures that he documented along the way, building his beautiful home on top of the mountain.
RELATED PODCAST EPISODES
097: Global Real Estate Bargain Hunter Says Buy Beachfront – John Palumbo
093: Why Are People Leaving The USA – Travis Luther
042: Matt Javit – International Award Winning Sales Executive Leaves It All Behind To Travel The World
HOW TO REACH OUT TO GARY COLLINS
The Simple Life with Gary Collins
FINAL THOUGHTS
Gary Collins is a really cool guy! I've never built a home myself and I just found it fascinating that a Special Agent would leave California, and go off the grid and build his own house.
I was honoured to be a guest on Gary's podcast, if you want to check it out, here's the link: What Happens When You Escape The Crazy NOW with Mikkel Thorup. I loved being on Gary's show and I know you'll love hearing his story of going off the grid in the U.S.