123: Investing In Foreign Stock Markets Like A Boss – Eric Schleien

Today's guest on The Expat Money Show is Eric Schleien, the sole portfolio manager of Granite State Capital Management. After reading his first book on Warren Buffet when he was just 14 years old, he became passionate about value investing and has been managing his own capital since February 2005.
GSCM maintains a focus but is not limited to, identifying opportunities among ignored and obscure securities which tend to be either undiscovered or misunderstood by the wider market. They focus on this area due to the high barriers to entry and low competition market environment leading to more inefficiently priced securities. Large hedge funds and institutions will often not be able or willing to look in these areas leading to higher inefficiencies.
Today we will be talking to our guest about opportunities in the financial markets overseas and what he expects to boom.
HERE'S WHAT WE DISCUSSED IN DETAIL IN THIS INTERVIEW: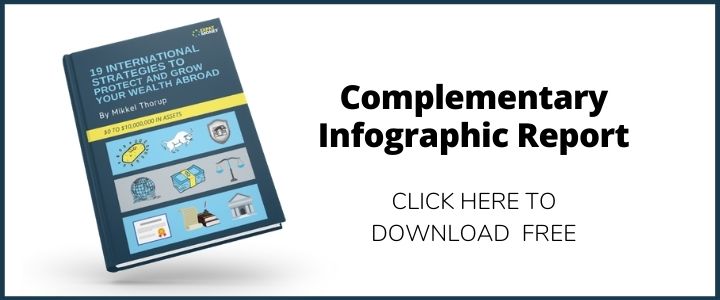 Buying foreign assets for less than their worth

How to study different business ideas

The opinion of big tech and FANG stocks

Why does Eric Schleien buy stock overseas?

What are alternative investment markets?

The advantage that smaller investors have over institutions

Does he buy in USD or local currency? 

Trends, countries, commodities? What does he think will perform well?

Where are the countries that have a bad rap & underperforming stocks?

How does Eric Schleien find these stocks?

And finally, what is THE country to look at if you want to invest?
RELATED PODCAST EPISODES
113: TAX OPTIMIZED RETIREMENT ACCOUNTS FOR EXPATS – TARIQ DENNISON
091: THE WANDERING INVESTOR SHARES INSIGHTS FROM AROUND THE WORLD – LADISLAS MAURICE
085: WARREN BLACK – INTERNATIONAL TAX EXPERT CHAMPIONS FOR SOVEREIGNTY
HOW TO REACH ERIC SCHLEIEN
The Intelligent Investing Podcast
FINAL THOUGHTS
Great interview with Eric Schleien, he really knows his business. If you want to invest and not sure where to start, listen to Eric's podcast, it's fantastic! at The Intelligent Investing Podcast. I enjoyed our conversation so much that Eric invited me to be a guest on HIS podcast. Make sure you look up my episode, should air sometime in March.