098: Sixty Home Swaps In 3 Years Of Non-Stop Travel With 4 Kids In Tow – Daniel Prince

Over the past 3 years of interviewing guests, we've usually come at it from the ownership side, or at least from a managerial side of a business. We talk about what our guest does for a living or how they left the crazy lifestyle of Corporate America and travelled as an expat and became an entrepreneur.
Today, we're going to change that up a bit and talk about a business that I think is amazing, Love Home Swap. Not from someone that has ownership in it, but has used it extensively. My guest today on The Expat Money Show did in fact leave the craziness of a 9-5 job, with his wife and family in tow and began travelling the world, homeschooling their children and becoming digital nomads.
He has been travelling the world non-stop for over 3 years and has completed over 60 home swaps in over 16 countries across 4 continents using this system. After chatting with him on the phone a few weeks ago about his travels and reading his book, 'Choose Life', I knew that I wanted you, my listeners, to hear his story too.
TOPICS DISCUSSED IN DETAIL IN THIS INTERVIEW: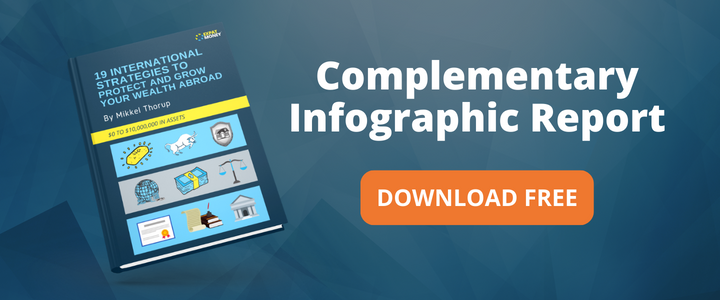 Becoming part of a community
4 Hour Work Week by Tim Ferris
Fear Setting Exercise
Love Home Swap and how it works
Measuring Success
Sir Ken Robinson
Selling everything and moving to Thailand
Home sitting/Pet sitting
Digital Nomad
Dual Citizenship
And so much more!
HOW TO REACH DANIEL PRINCE
Blog: Prince off the Grid – talks about homeschooling, world schooling, travel, entrepreneurship, digital nomads.
Book: Choose Life: The Tools, Tricks, and Hacks of Long-Term Family Travellers, Worldschoolers and Digital Nomads
Twitter: @princey1976
Podcast: Once BITten!
RELATED ARTICLES & PODCAST EPISODES
EP 078: Brandon Pearce – Travelling the Globe World Schooling your Children
EP 074: Nora Dunn – How To Pay Nothing For Accommodations And Travel The World Rent Free
EP 068: Gunnar Garfors – Travel Adventurer Visits Every Country In The world Twice!
EP 058: Pete Sisco – How To Start An Online Business So You Can Safely Leave The Rat Race
FINAL THOUGHTS
Well, I gotta say, Daniel Prince, is leading his life better than almost anyone I know and is having just a great time. I so enjoyed this interview with Daniel, that we immediately got a membership with Love Home Swap and can't wait to travel the world, homeschooling my daughter and really have the best life I could ever imagine.