254: How To Fit In With The Local Culture As An Expat – Jim Lennertz
Today's guest is Jim Lennertz, an American-born entrepreneur and adventurer. Raised in a beach town during California's "Golden Age," he became a self-described "well-educated surfer" who gathered real-world experiences and realized that the prescribed life path was not for him. He currently lives with his wife in Southern Brazil, and he's also an admin in our private Facebook group at ExpatMoneyForum.com.
In this conversation, Jim describes why he now calls Brazil home and gives tips for expats on assimilating into local culture.
TODAY'S CONVERSATION WITH JIM LENNERTZ
Hear Jim recount his expat origin story! Find out how life events, a magazine article and an abundance of frequent flyer miles led him to Brazil.

Jim and I reminisce about our first encounters online, where Jim would give me grief about my Portuguese. We had a blast catching up!

Listen in as Jim breaks down why he believes it's so important for expats to assimilate into the local culture and not just stay within the confines of the expat bubbles.

Hear Jim and I discuss the importance of "breaking bread" in person, especially today when so many of our interactions are digital.

We discuss why Jim feels more safe and secure with his current situation in Brazil than he would if had the same situation back in California, which he calls a "dead state walking."

Jim and I go back and forth a bit on the pros and cons of investing in agricultural land based on our slightly different outlooks. If you've thought about investing in agricultural land, you cannot miss this conversation!

Listen to us discuss why learning the local language as an expat is not just a convenience; it's a matter of

personal responsibility.

Lastly, Jim makes the by-the-numbers case for why Brazil is one of the safest places you could be in the event of World War Three.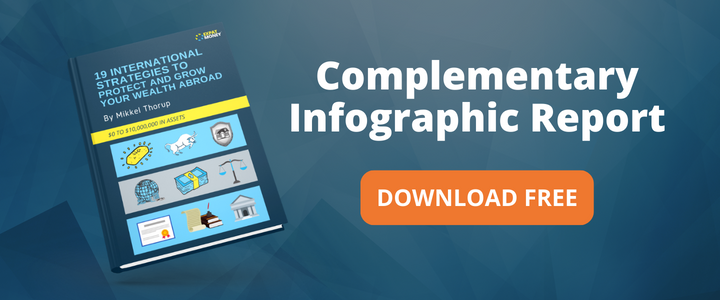 RELATED EPISODES
253: Where To Go If We Have World War Three
243: Brazilian Beachfront Real Estate with 12 Percent Net Returns
205: From California to Brazil An Expat Story – Travis
HOW TO CONTACT JIM
Email: james@ogrupoprimitivo.com
Or find Jim over at ExpatMoneyForum.com!
CONCLUSION
I had such a great time speaking to Jim and getting his real-world perspective on integrating into a new culture as an expat. Having spoken with Jim plenty of times, both online and in person, over the last few years, I knew this conversation would be a blast, and Jim didn't disappoint. So come on over to ExpatMoneyForum.com and join the conversation – and if you're lucky, you'll get to argue with Jim 🙂