087: The Man Who May Have Inspired The Creation Of Bitcoin – Paul Rosenberg

Paul Rosenberg has been deeply engaged with cryptography and cryptography-based projects since the first cypherpunk era. He wrote the first protocols for law in cyberspace, co-authored a foundational paper on private digital economies, and co-founded the Cryptohippie Anonymous VPN. He wrote the highly influential book A Lodging of Wayfaring Men, as well as Production Versus Plunder.
He has been featured on or at:
LewRockwell.com

Zero Hedge

RT

Expat World

International Man

Freedom Fest              

And many many more! 
Paul Rosenberg is known for seeing things decades before others, as an example of this, in his book, A Lodging For Wayfaring Men, he talks about a fictional community of people using a digital currency based on cryptography for commerce.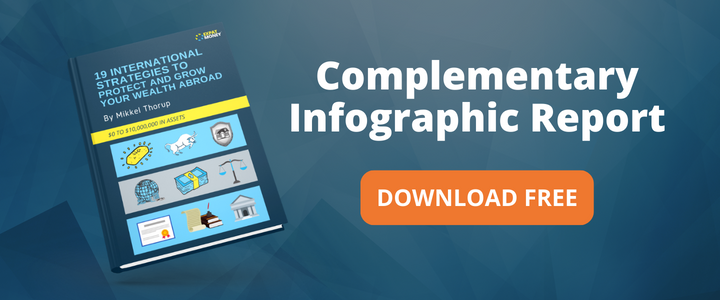 This was written in the 90s, a long time before the advent of Bitcoin, and because Paul was so involved in the cypherpunk space a lot of people believe Satoshi Nakamoto was actually inspired to create Bitcoin after reading this cult-classic book.
In this episode we dig into a lot, including what is happening in the world right now and what Paul believe will happen next, these are insights from a true thought leader.
Paul Rosenberg originally started his career in the construction, electrical, and business industry. He wrote books, taught courses, namely for Iowa State University, then, the Cryptography movement started.
When Mikkel Thorup and Paul Rosenberg first met back in February of this year at a conference in Mexico, Mikkel knew that the discussion on Cryptography and Cryptocurrency would be an amazing talk and that you, his listeners, would find great value in his ideas and his awareness.
But first, let's talk about 'What is Cryptography'. All of you use it, daily, but probably don't really understand it. Here's Wikipedia's definition:
What Is Cryptography?
Cryptography is the practice and study of techniques for secure communication in the presence of third parties called adversaries. More generally, cryptography is about constructing and analyzing protocols that prevent third parties or the public from reading private messages, various aspects iin information security such as data confidentiality, data integrity, authentication, and non-repudiation are central to modern cryptography.
Modern cryptography exists at the intersection of the disciplines of mathematics, computer science, electrical engineering, communication science, and physics. Applications of cryptography include electronic commerce, chip-based payment cards, digital currencies, computer passwords, and military communications.
The Beginning of Cryptography
So one may ask, 'it's 1993, how the heck did Paul Rosenberg run into cryptography'? In this episode, Paul explains how he did in fact fall into cryptography. How it all began and where it is now.  And interestingly enough, did he actually inspire the creation of cryptocurrency way back then.
Find out who his mentors were, where his ideas came from.
Today, cryptography is used for everything. Mikkel and Paul Rosenberg talk about hash symbols and what they are? Where they started and how important they are.
Today, it's March 24th, 2020. We are in the thick of the Coronavirus. China has pulled itself out of the pandemic; however, Italy and the USA are right at the early stages. This interview was done last week, and it's interesting to hear Paul talk about his thoughts one week ago and where we are today with the virus. 
Mikkel and Paul also discuss:
Hong Kong uprising

Brexit

Coronavirus

Trade War

Election Year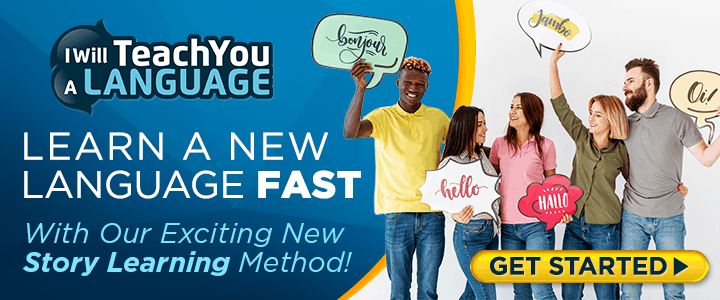 And what do those things all have in common? This is truly an episode that you can't miss and you won't want to turn off and listen to until later.  
Libertarian
Everyone knows Mikkel Thorup is a true blue Libertarian. Paul and Mikkel discuss why more and more people are opening their eyes and seeing the truth. Paul talks about the start of the government in the USA. What they originally had planned for their country, and what ended up happening as time went on.  
With all of these crises taking place at the same time, is there a meaning to all of this, and if so, what will the outcome be?
Economic Side of Coronavirus
We are all undoubtedly worried about the health side of the coronavirus, but most of us can't even fathom the economic side of this Noro Virus. This virus is cunningly smart, unlike any other virus, we have been plagued with. There is no cure, just concepts and ideas to lessen the effect if you come down with the virus.
However, the economic side could be so much more devastating. I don't think we truly understand how this will all play out in the end, as we don't even know when the end will be. Most experts say that there will be no cure for about a year, we'll see.
Paul Rosenberg and Mikkel Thorup discuss their ideas and thoughts about the supply chain, the company's being baled out, the small guy that will be forced to go to the government and ask for handouts and help to pay their rent or mortgage.
Time will tell.
What Does The Future Hold
Discuss amongst yourself: 'Jurisdictional Arbitrage' or 'PT – Perpetual Traveller'. This is something that may be making it's way back into our society.  
Will our society 'break' and if it does, what will our new society look like? These and so many great questions are asked and answered in this podcast.
How To Contact Paul Rosenberg
Newsletter:
Freemansperspective.com – Parallel Society
Related Articles & Podcast Episodes
Here are a few podcasts from our archives that I think you'll really enjoy. 
The first one is with one of our most popular guests, Richard Maybury: Seeing Into The Future – How Will the Trade War With China Affect You and Your Investments.
The second is from Dr. Sean McFate: How The New Face of War Will Affect You and Your Investments
Thirdly, John Perkins: Confessions of an Economica Hitman – Yesterday and Today!
FINAL THOUGHTS
Every podcast I do I learn something new and exciting. Today was no different. I thought I understood what Cryptography and cryptocurrencies were. Truthfully, I learned a ton of really valuable information today. You just have to listen to Paul Rosenberg's thoughts and ideas. I know you'll love it as much as I did.
Also, I really encourage all of you to get Paul's book: Lodging of Wayfaring Men. It was written long before it was published, and I know you'll see things just a little differently after you're done.
If you would like to stay up to date with all new content that comes out at The Expat Money Show make sure you sign up below for our newsletter; EMS Pulse. – My behind the scene daily correspondence where I give you all the intel as I travel the world and build my business, develop key relationships and invest in non-traditional investments overseas (very profitably I might add!