3 Reasons Why Sales Funnels are The Future of Online Business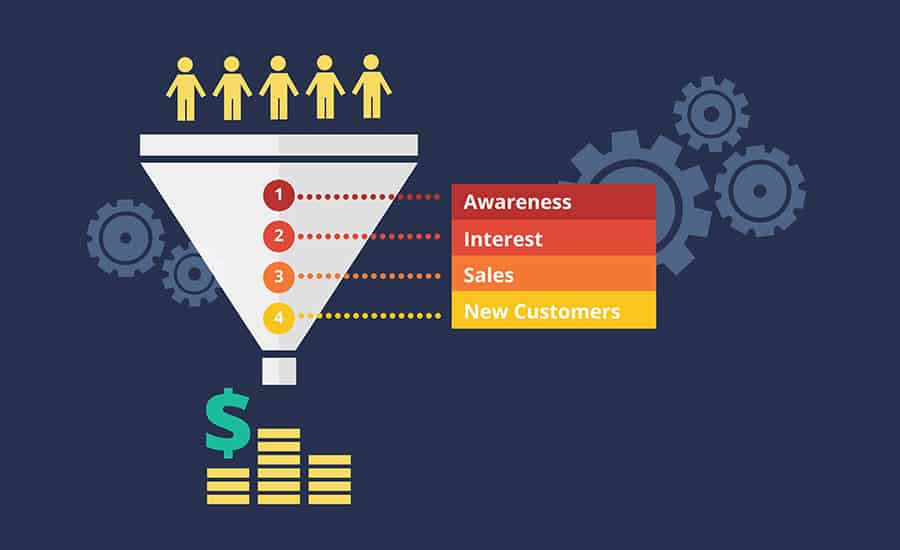 Are Traditional Websites Obsolete?
Since the mid-90's, the large part of most company's online branding has been focused around the design and development of their websites.  According to conventional wisdom, these domains serve as vital pieces of online real estate, working to notify customers about your range of offerings and the unique value propositions underlying your business. With this in mind, the majority of digital marketing expenditure is dedicated to attracting customers towards your website. From content and social media marketing to email campaigns, all of these strategies are used to increase and optimize the traffic flowing to your virtual storefront.
With all the effort being put into promoting your website, it seems inevitable that lead generation and ultimately conversions would follow, right? Unfortunately not, in fact only 4% of visitors to your website are ready to buy on the first visit, and if you don't manage to secure their interest within the first 8 seconds, be prepared to see that hard-earned traffic fade away without a second thought.
In analog terms, the marketing function is set up to deliver highly interested leads into the hands of your sales team. If you're managing to exceed traffic expectations, then your digital advertising is serving this objective. From that point on, it's your sales team's job to turn those interested prospects into new customers, which is where your website is supposed to come in, except it doesn't seem to be doing that at the moment.
Something needs to change.
Enter ClickFunnels
In our latest episode of The Expat Money Show, we talked to Dave Woodward. Dave currently serves as the Chief Revenue and Business Development Officer at ClickFunnels, the fastest growing private software company on the planet. If you're wondering they managed to reach that lofty position in just under four years, suffice it to say that ClickFunnels' entire business is built on helping online entrepreneurs create wildly successful eCommerce ventures.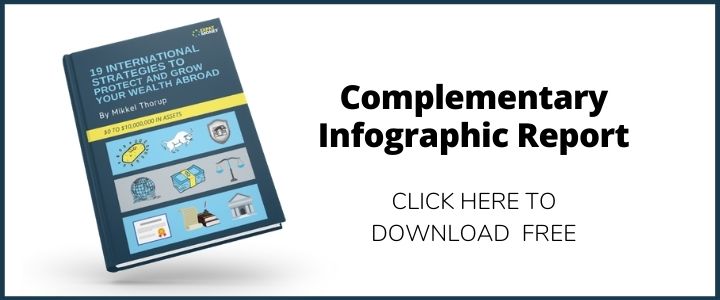 How, you ask? ClickFunnels equips non-technical entrepreneurs with all the tools they need to build highly functional, attractive websites from the ground-up with one major difference. The websites ClickFunnels helps clients build are designed for one primary purpose, selling.
Following the company's 10-minute process, any individual can set-up and personalize an optimized website template specifically formulated to sell certain products. Whether you're a public speaker, an author or an online retailer you can make use of these proven services to get your business idea off the ground as quickly as possible, without the intervention of any programmers or graphic designers.
In our conversation with Dave, we touched upon a variety of hot-button topics going around the digital marketing space at the moment. The most relevant of these topics was by far the obsolescence of traditional websites and the popularity of sales funnel-based storefronts which are rising up to replace them.
What Is a Sales Funnel?
Much like your average household tool, a sales funnel is designed to carefully shepherd potential customers along the buyer's journey towards a conversion. Unlike a traditional funnel, a sales funnel will spill quite a few of those customers along the way. Which is just fine, ultimately a landing page conversion rate of just 12% would place you in the top 10% of online business across any industry. With an optimized sales funnel in place, your website landing page is finally able to fill the position of an online sales team, taking those remaining 96% of unconvinced visitors along towards a purchasing decision.
Why Now Is the Time for Sales Funnels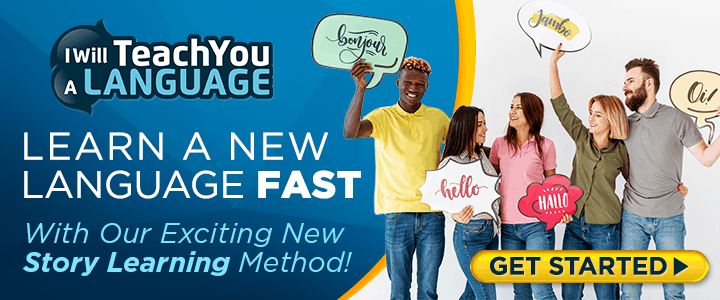 Websites Don't Guarantee a Competitive Advantage
A polished, informative website used to be a real differentiator for small business and start-ups, but with the introduction of CMS like WordPress and DIY development tools like Squarespace, the value of maintaining an online presence has severely diminished. Today, any prospective visitor can run a Google search and find literally thousands of websites in any industry that look good enough to cater to their specific needs. With that much competition around, you need to stand out to make a sale.
Unfortunately, updating your existing website isn't going to cut it. Over the past couple of years we've seen website design run into something of a brick wall when it comes to innovation. Nowadays, every storefront worth its salt integrates social media, live chat, video content and responsive design, and apart from these features there's really no other way to reinvent the look and feel of your website.
By tearing down your website and putting a sales funnel in its place, you create a completely new proposition for the customer. Now, when a visitor clicks on your domain, they're not evaluating your content and copy for unique value, they're immediately met with the possibility of making a purchase with just a couple of clicks.
Customers are Easily Distracted
For good reason! From television to laptops and smartphones; consumers are being bombarded with a greater variety and velocity of marketing messages than ever before. It's not just organizations either, in an online environment where influencer marketing reigns supreme, millions of individuals are leveraging their social media pages to turn themselves into powerful personal brands.
With this sort of stiff competition for clicks, any business looking to retain customer attention needs to be able to prevent customers from clicking away at the first obstacle. The sales funnels at ClickFunnels are scientifically designed to keep customers on your website until they take a clear form of action.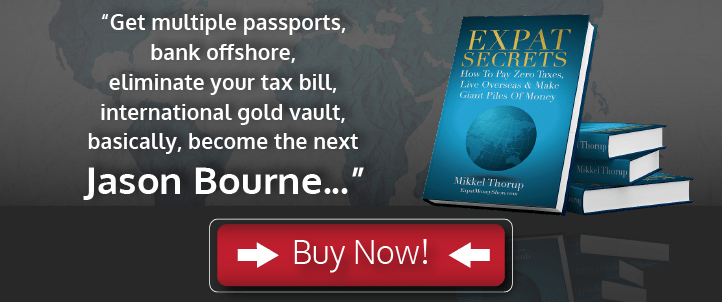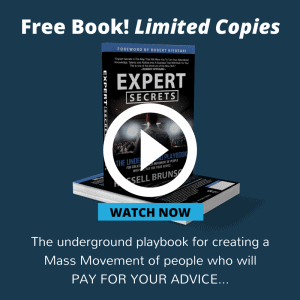 Understand Where to Direct Resources
Although most online advertising systems do include analytics tools to help you measure the traffic generated by your promotional efforts, tracking marketing investment on any of these channels directly to conversions is an incredibly difficult task. For this reason, your company's digital expenditure might be based on intuition as much as hard data.
By replacing your website with a sales funnel, you can track traffic from any channel directly to conversion. With this new capability you can better understand where to focus your marketing resources in order to generate the most profits.
Stay Tuned!
Our conversation with Dave produced a ton of interesting insights, so we've got another value-packed blog post coming out soon. Until then, you can head over to ClickFunnels and see what all the fuss is about for yourself. If you're looking to stay updated on our podcasts then you can sign up for our newsletter, and get notifications, and members only content delivered right to your inbox (each new subscription also comes with a special gift).
[spp-optin]