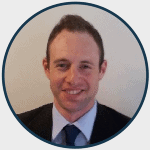 "I have had the privilege of getting to know Mikkel this past year as a client of mine, a friend, and a group facilitator. Mikkel has struck me with his honesty, dignity, and competence. He says what he means, means what he says and who has come to earn my respect. Despite his modest denials of this, he also has an excellent business mind."
Daniel Hackett - Vice President Future Insurance - Abu Dhabi
Mikkel has spent nearly 20 years in continual travel around the world, visiting more than 75 countries including Colombia, North Korea, Zimbabwe and Iran.
And has lived as an Expat since 2002 making his home in Central America, South Pacific, Asia, the Arctic, North America, as well as the Middle East.
Throughout his explorations, Mikkel has kept a keen eye on different investments and businesses.
Putting money where his mouth is and finding some very interesting and often very different opportunities…