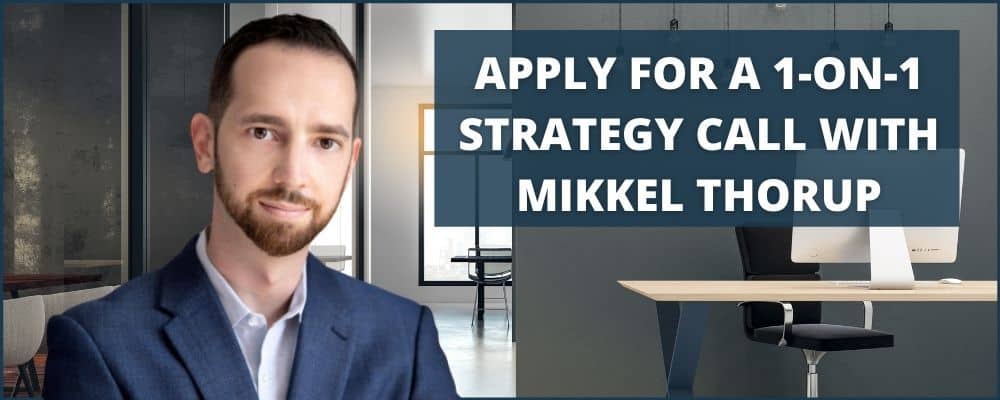 Are you wondering how to internationalize your business?
How you can eliminate your tax bill?
And grow your wealth overseas?
To live your life in freedom?
This 90-Minute Strategy Call might be all you need... believe me, I understand it can be overwhelming!
You'll discover exactly how you can leverage the offshore markets and make them work for you.
I Can Show You:
A solid Plan-B to protect your family
What to focus on and how to get started in the offshore world

How to

structure your business offshore

quickly and easily

Strategies you can use today to internationalize your life and your business
How to make your business more digital so you can truly be location independent
The best residency and citizenship packages for you and your family
Where to move your assets for greater financial security
Living internationally as an Expat for over 20 years has helped me to develop certain skills and knowledge that has allowed me to:
Take my

tax bill from 40% to ZERO
Build

multiple international businesses

Buy Real Estate in China
Invest capital

in dozens of countries around the world

Live abroad

in 8 different countries

Travel to more than 

100 countries on 6 continents
Coach, Mastermind, and Mentor people all over the world
Tell me what you're working on, show me where you're stuck, or pick my brain about an idea you have...
It's all good!
You'll walk away with actionable takeaways that you can begin to implement immediately and with confidence.
No B.S.
The 90-min Strategy Call Is Right For You If:
You're an

entrepreneur,

 

business owner or investor
You're a decision-maker
You've got questions

about international lifestyle and business

You are seeking more freedom, liberty, prosperity and peace in your life

You want

actionable advice

from someone who actually lives it

You appreciate professional, objective, actionable feedback
Here's What You'll Get:
90-Minute online meeting with

ME

,

not

my assistants or employees

Walk away with actionable

international business strategies

you can implement immediately

Video recording

of the call so you can review the material whenever you want

Notes

recapping our meeting with an emphasis on

key action steps
Follow up via email for 60 days to ensure you are on track and to answer any additional questions
Ready For Your Call?
Your 90-Minute Strategy Call Costs $1,200 USD.
Apply for a time now, answer some basic background questions so I can understand your situation and any further details needed will be emailed to you including a 24-hr reminder.
I am looking forward to working with you,
Mikkel Thorup
Host of The Expat Money Show
Director of EscapeArtist.com