THE NEXT BIG COMMODITIES TO BOOM
How you can Profit WITHOUT having to Invest in Volatile Stocks or Shady Mining Companies.
The International Energy Agency forecasts: "Electric vehicles will grow from 3 million to 125 million by 2030." That's an increase of 4166% over the next 12 years... But there is an even bigger story than the manufacturers who make cars like Tesla; it's the metals that comprise the batteries that power these vehicles!
My team and I spoke to world-renowned experts in the Electric Vehicle Metals Industry. From Lawyers to Geologists to Vault owners who are stockpiling their metals in secret Asian locations. We combined this intel with hundreds of hours of due diligence & research and boiled it down into an easy to understand report.
In this Special Report you will discover: 
How to protect your investment

What the opportunities are and how to cash in on these commodities

Where to get started with Electric Vehicle Metals

And everything you need to make an informed decision today
I don't know how long I will be offering this Special Report for FREE
- Act fast to secure your copy now!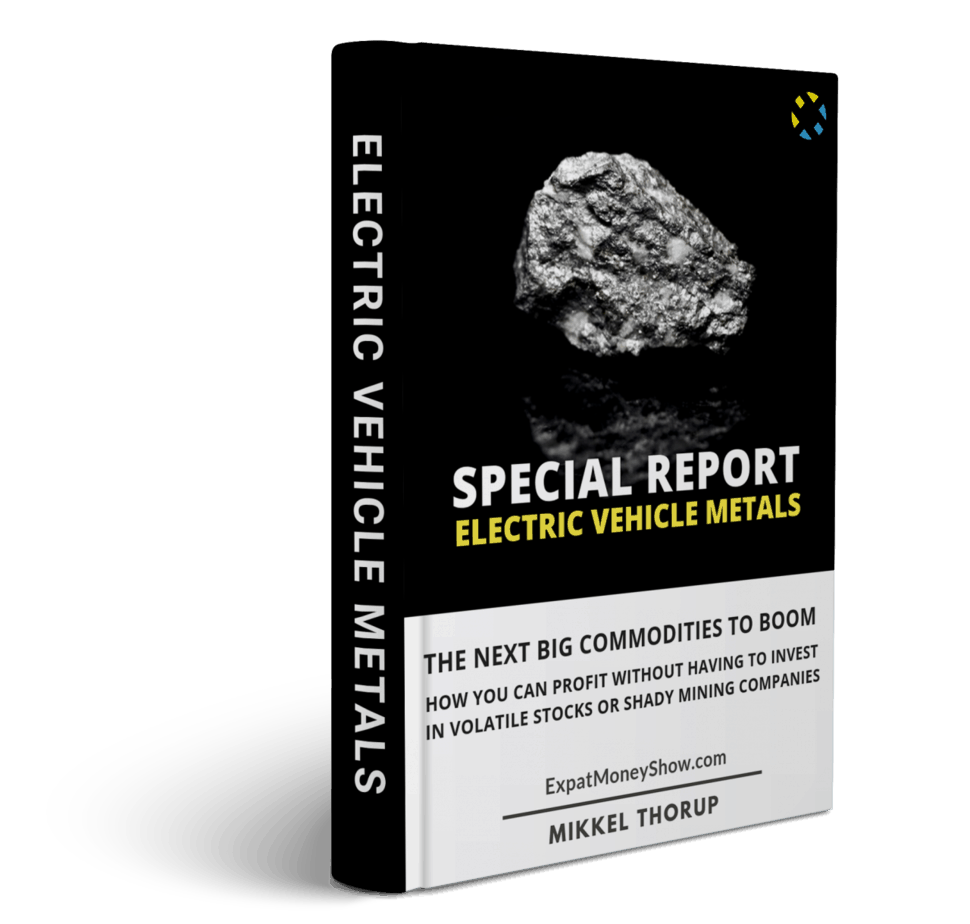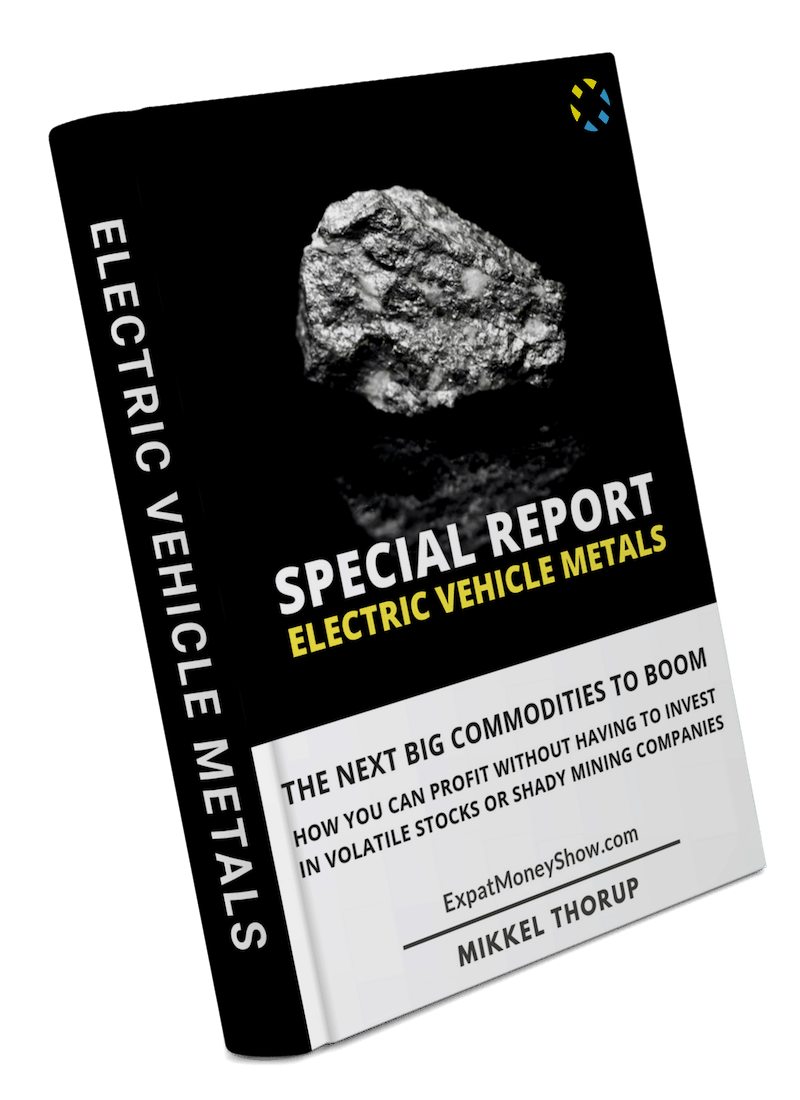 What a story to uncover...
"Let me just say that I have read several reports about this and none of these lead to profits. Electric Vehicle Metals Special Report by Mikkel Thorup is a totally different beast. The guide is easy to follow and it only took me an hour to get everything ready to make an investment. This just makes sense."
Special Report Content & Extras
Commodities
How you can profit without having to invest in volatile stocks or shady mining companies.
Internal Combustion
Why this switch is inevitable and what is happening to the traditional car industry right now.
Metals
Which metals will have the biggest upside potential, and which ones will be oversupplied in the market.
A Story of Scarcity
Why the production of these metals is woefully coming up short, and why it's not going to get better.
China Vs the USA
How the superpowers of the world are dealing with this industry and how you can capitalize on these trends before anyone else.
Who you can trust
Find out exactly who I trust in this industry and how you can get in touch with the same people.
When you download this Special Report you will also be subscribed to "EMS Pulse" My behind the scenes daily correspondence.
Insiders
First access to all the intel I uncover in my around the world travels. Actionable profit making knowledge sent to your inbox every day.
Connections
I travel the world building and maintaining relationships with powerful Entrepreneurs and business owners. This is a chance to leverage my network to build your business.
Deals & Discounts
I often let my subscribers in on special promotions not found anywhere else for books, training courses, seminars, and Mastermind events.
Download Now And Be Signed Up For EMS Pulse My Daily Correspondence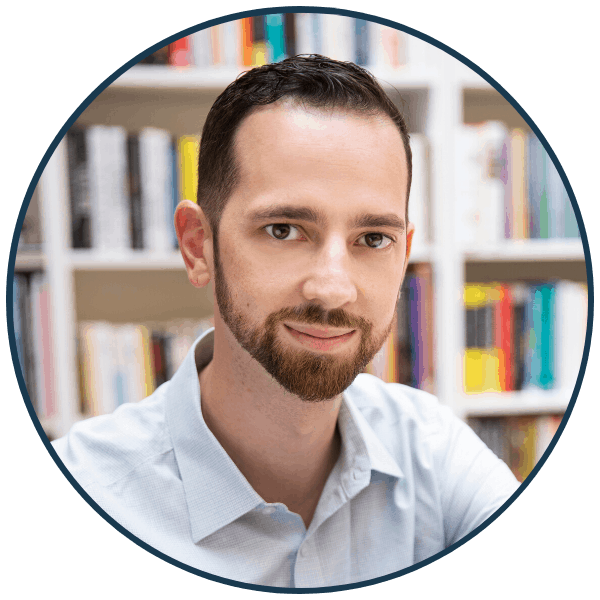 Mikkel Thorup is the host of The Expat Money Show podcast on iTunes and Stitcher Radio.
He has spent 20+ years in continual travel around the world searching for rare investments and business opportunities visiting more than 100 countries on 6 continents including North Korea, Iran and Zimbabwe.
Mikkel has interviewed New York Times Best Selling Authors like Oren Klaff whos book "Pitch Anything" sold over one million copies worldwide and Mike Michalowicz author of "Profit First" a book that has changed the way that small business owners and Entrepreneurs look at money and profit in their ventures.
Mikkel Thorup has even had the privilege of welcoming legendary investor Jim Rogers onto the show to share his opinion of China and the investment opportunities available there.
Mikkel Thorup writes a Daily Correspondance via Email called EMS Pulse that goes out to Thousands of Entrepreneurs and Investors around the world. This is an opportunity to see the thought process that goes into building a successful business while travelling the world.
EMS Pulse is filled with actionable insights on Entrepreneurship and Investing and really is a behind the sense look into his life with never seen before content.