081: Best Countries for Citizenship by Investment and Residency by Investment – Joel Nagel

Joel Nagel, from Nagel & Associates Law in Pittsburgh, PA is our guest today to talk about Citizenship by Investment and Residency by Investment programs and the options that are available to the globally-minded individual. In EP 63 of the Expat Money Show, Joel talked in depth about Asset Protection. Today we have him and really go deep on Citizenship by Investment and specifically about Cyprus Residency Program and obtaining a second passport. What a huge topic, and I know you're going to love it. Go someplace quiet with a pen and notepad because you're going to want to take notes! Joel Nagel is arguably one of the most famous and well-respected lawyers in this space on the planet and has helped hundreds of clients from all over the globe to get a second residency and second passport abroad.
What is Citizenship by Investment or CBI?
Let's start with what is Citizenship by Investment? or CBI? We will shorten it to CBI if that's okay with you
There are multiple ways to get second citizenship in countries other than where you were born. It's an old concept, one that is quoted in the bible some 2000 years ago. Things have obviously changed since then, but the concept remains the same. You were born into one country. And that country, along with its political ties and socio-economic platforms, have a passport that has rules attached. Some passports are exceptional like Singapore and others are crap, like Iraq.
The modern concept of Citizenship by Investment is only about 25 years old. Each year more and more countries get on board as they see their neighbouring countries being infused with new cash and a more stable economy.
The idea of CBI is that you can either trade cash or buy real estate to obtain residency or citizenship into a new country.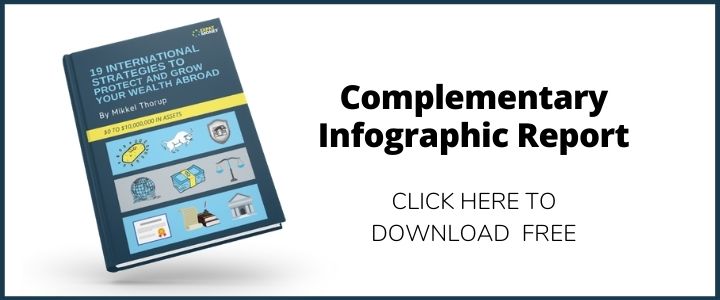 Each country has different rules because they all have different needs. Countries like the US and Canada were built on immigrants coming from European countries. They were told that life would be better in Canada and the immigration laws were very easy to get residency. Today, the laws are considerably stricter and to become a Canadian citizen can take 5 years or more. Likewise for the US and obtaining their Green Card.
What is Residency by Investment
Residency by Investment can be obtained much quicker than CBI. You apply for permanent residency in a country and from there it can still take 5 years. Often you only have to be in the country 1 day every year or 1 week. Not everyone needs a passport, they just want to live somewhere if something happens to their country.
How Much Does it Cost
Mikkel and Joel Nagel talk about the cost of obtaining both residency by investments and citizenship by investment in different countries. When you are ready to sit down and discuss where you want to live, there are questions that the lawyers will ask you. For instance:
What is your budget
How quickly do you want it
When do you want to go
Where do you want to live
Mikkel asks, Is that investment in the Passport? OR is there an investment and you get the passport as a by-product. Listen as Joel Nagel explains this concept in detail.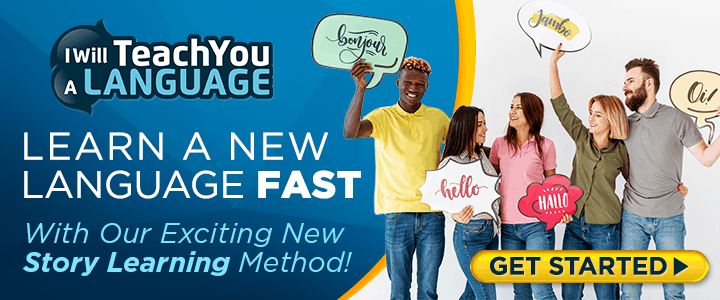 Cyprus Citizenship by Investment
Cyrpus has an amazing program for those that want to invest in property to become citizens of Cyprus. 2 Million Euros and in 6 months you have permanent residency. The funds stay in escrow but you own the property when it is complete and when you want to move or sell the property and leave the country, you can and you reap the benefits of a good real estate market.
Cyrpus only opens up 700 applications for this program every year. But if you do the math, 700 x 2 million euros, that's 1,4B Euros infused into the economy. Every year. There are some additional fees like 5% VAT.
Bulgaria Citizenship by Investment
Bulgaria is similar to Malta. You are buying government bonds. The lower end of the investment grade. You will not get any interest, but you do get your initial investment back at maturity, which is 5 years.
Portugal Citizenship by Investment
Portugal has what's called 'The Golden Visa' Mikkel and Joel discuss what this looks like in a ton of detail. So if Portugal is where you want to live, this is for you. There is virtually no return on investment in Portugal; however, the investment is based on where you buy your property. If it is a heritage building the price goes down. If it is outside the main cities, the investment goes down. There are incentives for different classes of investment.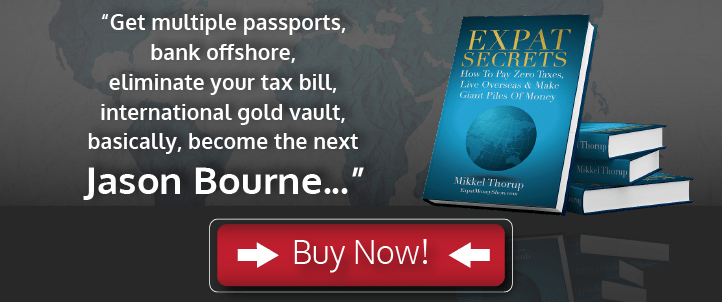 Austria
For permanent residency and a second passport for Austria will only cost you 10 million Euros. This is a true investment. Joel lives in Austria, so he will explain this in more detail.
Nevis St. Kitts
They have what's called the Sugar Fund and a contribution program. They are under 1 umbrella. You can fast-track in 4-6 months and have a passport that has visa-free travel to 120 countries.
Panama
Friendly Nations Visa.
Currently, there are 150 countries that can apply for this visa. It is quick and easy and you can have permanent residence in a very short period of time. A new passport can take 5 years but what a great place to live and work. Panama has other visas, but if you want to work and open up a business then this is the place to be.
Our audience is of all ages. Many would think we would appeal to the 30 something generation. But we are split equally between all generations right up to 70. So this podcast will for everyone.
US EB5 and EB2
The US has the US EB5 Immigrant Investor Program and the EB2 Visa (Green Card). Each country has their own rules for entry.
Other countries discussed in this podcast: Australia, Belize and Colombia.
Why would a country open their doors for the Residency program?
Joel & Mikkel talk in-depth about the reasons why a country would want more citizens? What are the advantages to the country? Here are just a few of the reasons:
Brings wealth into the country
Those wealthy people buy homes, cars, food
The retail stores benefit the lawyers, doctors, all benefit (you get the idea)
The government is infused with money either with a donation in some cases, other cases a bond with no interest.
It's a win/win for the citizen and the government
Open a business and hire employees, who then, in turn, have more money to spend locally
Why would a citizen leave their country for residency in another country?
Bottom line: Personal Freedom
Plus,
More Visa-free travel
Lower-income tax
Stability in government
CBI was set up for wealthy people that could come full or part-time to a country they see as a nice addition to the country they were born into.
If you were a citizen of Iraq and you had money, you might want to live somewhere other than there. But how can one do that? By applying for either second residency in another country or by citizenship by investment.
Keeping with Iraq, their citizens have visa-free or visa on arrival access to 28 countries and territories, ranking the Iraqi passport 104th in the world according to the Visa Restrictions Index. If you were a resident of Iraq, wouldn't you want the ability to live somewhere else, with a healthier passport?
Why would you invest in one country over another
Questions you would ask yourself? How am I going to be protected? What are the tax ramifications? What is the carrot that gets the investor over the top? How important is the investment?
Joel explains in this interview how they work and that if you are a citizen of the US what your obligations are when you live abroad. The US is one of only two countries that you must file taxes no matter where you live or work. There is a Foreign Earned Income Exclusion that allows you $100,000 in tax-free exemptions, but if you are a wealthy investor, $100,000 tax-free is not going to make much of a difference. If you are the owner of a company that is bringing in a substantial amount of income, the only way to reduce your tax bill to Uncle Sam is by renouncing your American citizenship.
If you want to renounce your 1st citizenship, you MUST have a 2nd passport in place. You cannot be a stateless person.
Listen in as Mikkel Thorup and Joel Nagel discuss the history of Citizenship by Investments and Residency by investments around the globe.
The question is: Is this for me?  
Before We Close
There is a lot of fraud and abuse out there. Please be very careful if someone promises you a second passport quickly, or for an unreasonable amount of money. Do your due diligence and if you don't want to use a lawyer, that's up to you. However, as we go through the process of leaving the UAE and moving to Panama on the Friendly Nations Visa, I wouldn't do it by myself. The fees paid to a lawyer are well worth the knowledge they have and the ease of knowing it is done right.
Related Articles & Podcast Episodes
As mentioned earlier in this article, we were lucky enough to have Joel on our podcast last year. Here is episode 063: Joel Nagel – How to Protect Your Assets so no one would ever dare to sue you
Episode 061: Olivier Wagner: How to Renounce your US Citizenship
Asset Protection Strategies for the Ultra Wealth: Applying the Flag theory by Mikkel Thorup
Nevis Tax Haven by Mikkel Thorup
FINAL THOUGHTS
What a huge podcast this is. Possibly one of the most relevant and important discussions I've had with Joel. As a friend and mentor, Joel does his best to explain so much to you, our audience, so that if this is something you've been dreaming of, now is the time to move forward. We at Expat Money Show are here to help.
If you would like to stay up to date with all new content that comes out at The Expat Money Show make sure you sign up below for our newsletter; EMS Pulse. – My behind the scene daily correspondence where I give you all the intel as I travel the world and build my business, develop key relationships and invest in non-traditional investments overseas (very profitably I might add!)